Funny ha-ha or funny peculiar? A gay old time at the Melbourne International Comedy Festival
Thank heavens for the return of the marvellous Melbourne International Comedy Festival, now in its triumphant 32nd year. With over 600 shows running from March 28, what better time to visit Victoria's capital for a jovial journey into the witty wonderland of hysterical high jinks?
Returning once again for 2018 and running from March 28 until April 22, The Melbourne International Comedy Festival is one of the three largest comedy festivals in the world. Standing tall among the satirical stalwarts of comedy events, MICF is up there with The Edinburgh Festival Fringe and Montreal's Just for Laughs Festival. Every year the festival features a jolly and jam-packed program of stand-up comedy, street performance, cabaret, theatre, film, television, radio and visual arts as Australia's largest cultural ticketed event. Ticket prices vary, but you can snap up special deals for previews, groups, concessions and our favourite: tightarse Tuesday.
MICF proudly proclaims its values include "irreverence, inventiveness and creativity, inclusiveness and accessibility, freedom of speech and respect for all." Perhaps similar to the aspirational values eagerly sought among contestants of RuPaul's Drag Race, though these ones fail to result in a rude acronym. But that doesn't mean you shouldn't brace for a broad (and sometimes blue) spectrum of humorous offerings ranging from cheeky chortles to salacious slapstick — proceed with comedic caution as some material may be a bit close to the funny bone!
Of the hundreds of performers and performances, Emen8 has assembled a rather queer selection of titillating tidbits for your enjoyment. So buckle up for chuckles in a laughable lineup of glorious gaiety coming this autumn.
22 shows, March 29 – April 22
"He is the protégé of the late great Joan Rivers and this past year alone he's presided over commentary duties at Eurovision, released his first memoir, won GQ Comedian of the Year and made his debut in a TV drama. Oh… and played a slut on Neighbours."
We wonder if Creasey's recent bombasting of body shaming in the gay community will feature in his renowned razor-sharp repartee this season.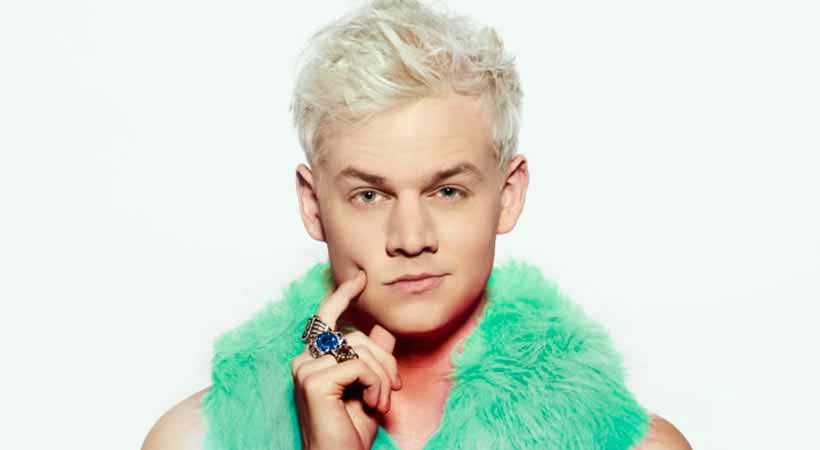 8 shows, March 30 – April 21
"The bills will consist of a variety of hilarious acts of all descriptions. Internationals, Australians, girls, boys, gay, straight and everything in-between. Shaggers is inclusive of and appeals to everyone! After all, we do all have sex, right? Right!"
Returning for its 10th season and featuring assorted comedians focusing on one of our favourite topics — shagging! Will they be clued up on the variety of ways to do it safely down under? Who knows! But you can be by checking out Wanna compare tools? Here's how safe sex choices measure up down under.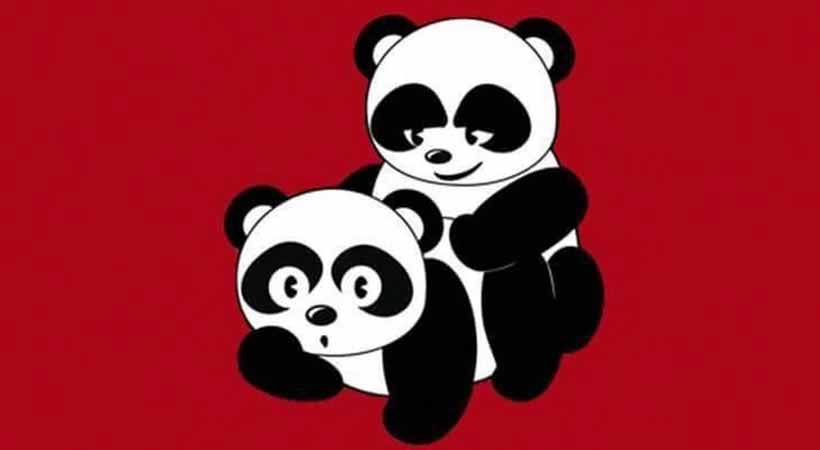 25 shows. March 29 – April 22
Nominee Barry Award 2016 Melbourne International Comedy Festival
Sometimes rather close for comfort and once spotted deepthroating a microphone, Nicholson's unmistakable and unabashed comedy stylings are delivered relentlessly at breakneck speed. Not for the faint hearted, yet oh so delicious for the unfazed and unshockable.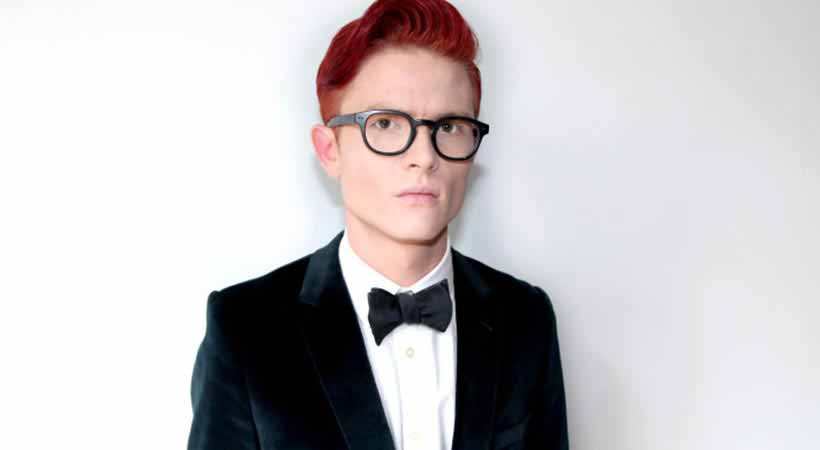 104 shows, March 28 – April 22
2017 Golden Gibbo Winner: Granny Bingo
"Edith Vale, Caroline Springs and Maureen McGillicuddy have been travelling around Australia for 50 years and they want to tell you all about it over a cuppa in their caravan."
Otherwise known as Thomas Jaspers, Kyle Minall and Scott Brennan, these awfully Aussie ghastly grannies are back to terrorise unsuspecting audiences! And if you're lucky, you can catch a one-off repeat of their award winning Granny Bingo show from last year's festival.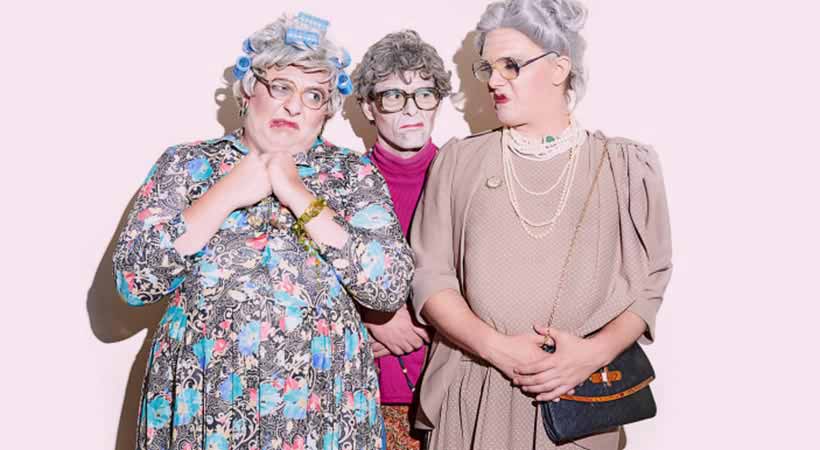 23 shows, March 28 – April 22
"Modern politics is a confusing mess, so no one can blame you for giving it a miss in favour of a night of laughs."
Amos is a British comedian who came out of the closet as part of his Edinburgh Festival Fringe show in 2006. Joining the festival once again, you can expect eloquent entertainment and perfect punch lines from the UK's heavyweight of stand-up. Watch out for two special sessions of his talk show too.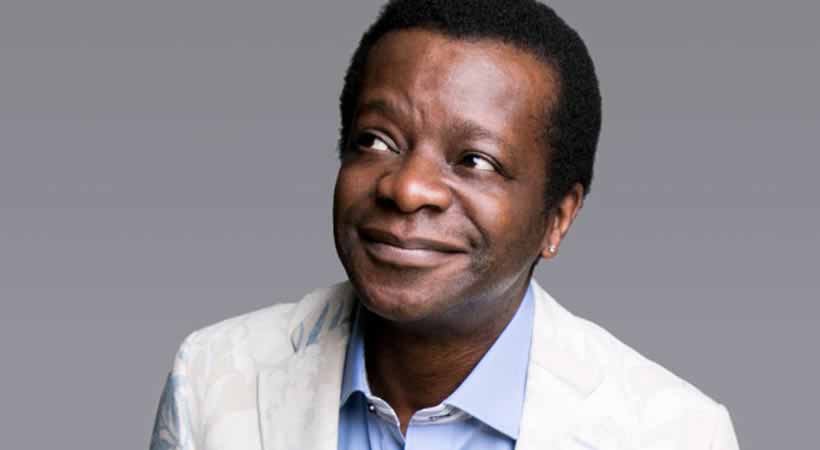 4 shows, March 29 – April 1
"POOF! – Secrets of a Magician is a unique mix of magic, music and stories, a show that ponders magic's big questions – what 'If I Really Could Do Magic' and 'Are All Magicians Gay?' Through wizardry, story and songs, James and his piano entertain, astound and peel back the curtain to reveal what happens when 'Magic Goes Bad'."
You know you're in for a treat when there's a big WARNING disclaimer on the show's promo page! We're keen for a big reveal.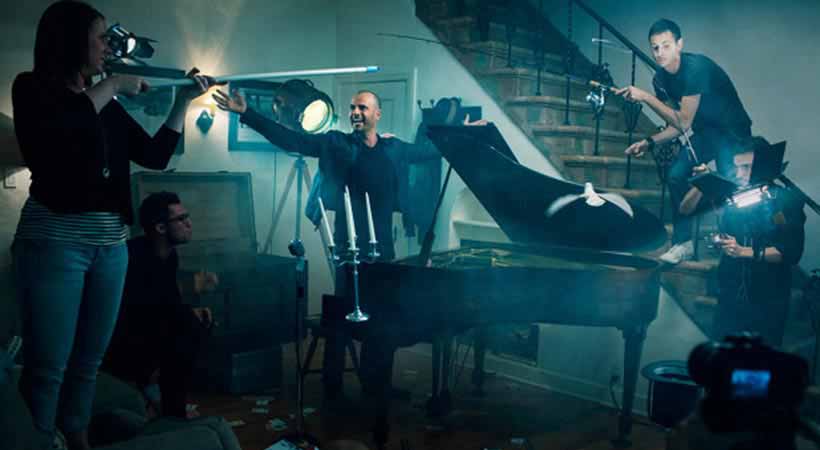 14 shows, April 9 – April 22
"LGBTQI+ and the geometry of love."
Choi's show is listed with cryptically minimal details, but we're certainly intrigued by "AUSTRALIAN | KOREAN | ASPIE | GAY+" and perhaps even more so by "Two Paramedics' first words: 'Nice body!'"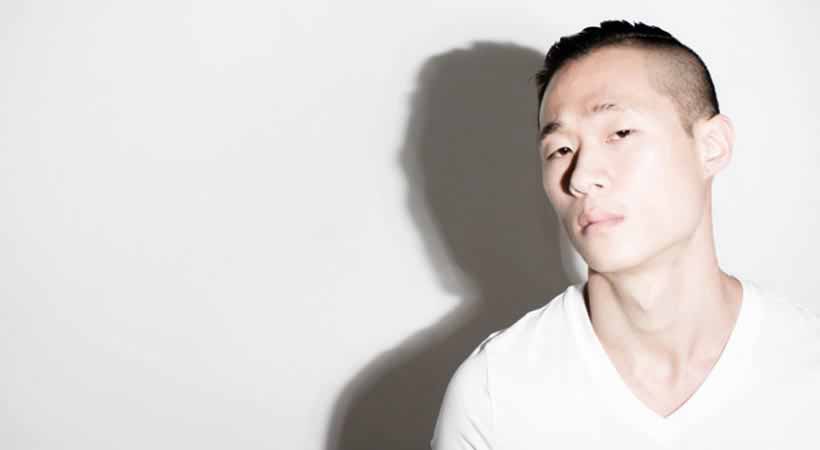 22 shows, March 29 – April 22
"Complete show-off, Nath Valvo is asking the big questions. Should I donate sperm? Why do night markets exist? Why do people play mixed netball? How the hell do you pronounce acai bowls? Of course the marriage equality postal vote had him fired up too – but why exactly may surprise you."
Darling of homegrown comedy, Valvo has been splashed over screen and stage. He's appeared at the Just For Laughs Festival at the Sydney Opera House, hosted ABC's Comedy Up Late, and was even nominated for Best Newcomer at the Edinburgh Festival Fringe. Highly recommended for gay festival goers.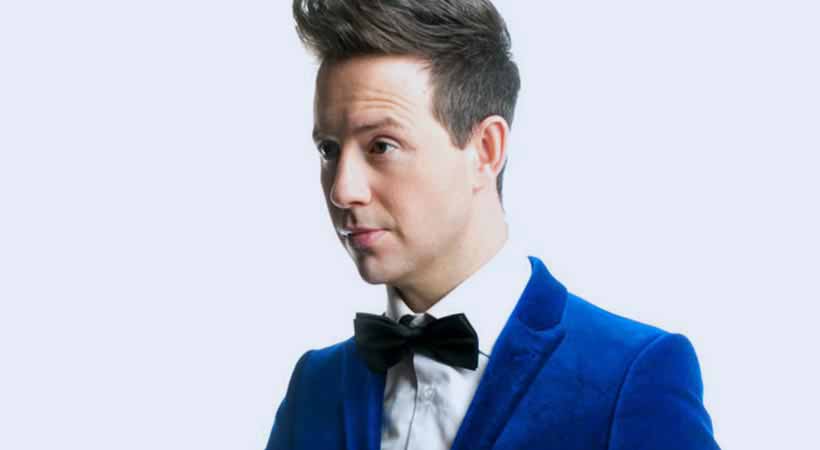 22 shows, March 29 – April 22
Winner Best Circus Award 2014 FRINGE WORLD
Winner Best Cabaret Production 2015 Green Room Awards
Winner Best Cabaret Ensemble 2015 Green Room Awards
"Described as an Aussie Cirque du Soleil meets Ru Paul's Drag Race, get ready for a madcap safari through extravagant birdbath boylesque, too-close-for-comfort yo-yo tricks, valiant aerial acrobatics, irreverent interludes, ferocious fanfares and show-stopping drag artistes."
What else to say, except: TAKE OUR MONEY! They're doing disco, variety and burlesque in Club Briefs at the Famous Spiegeltent too? Oh, go on then.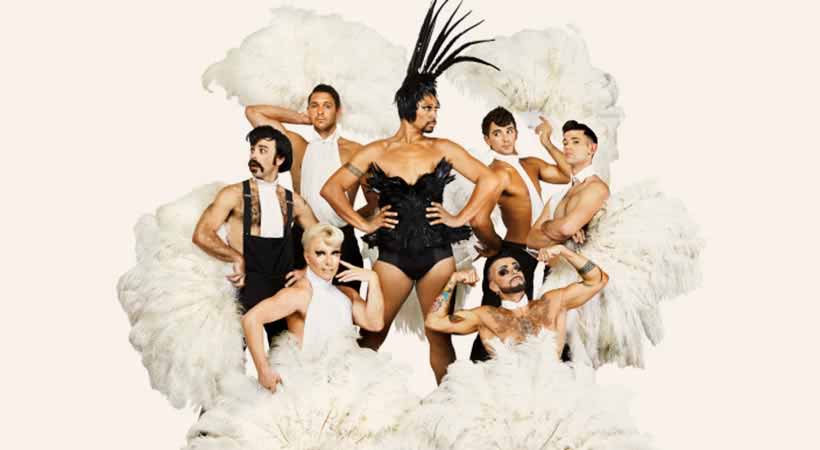 12 shows, April 9 – April 21
"still gay, still married, still middle-aged, and with a freshly minted vegan accent"
In what's described as Lind's dark philosophical way, expect insights into the absurdity of privilege with tales of the good, the bad and (especially) the ugly. The show draws on his own marriage to his husband of 21 years and features LGBTI themes with appeal for people of all genders and sexualities who are currently in, or want to be in a relationship or marriage.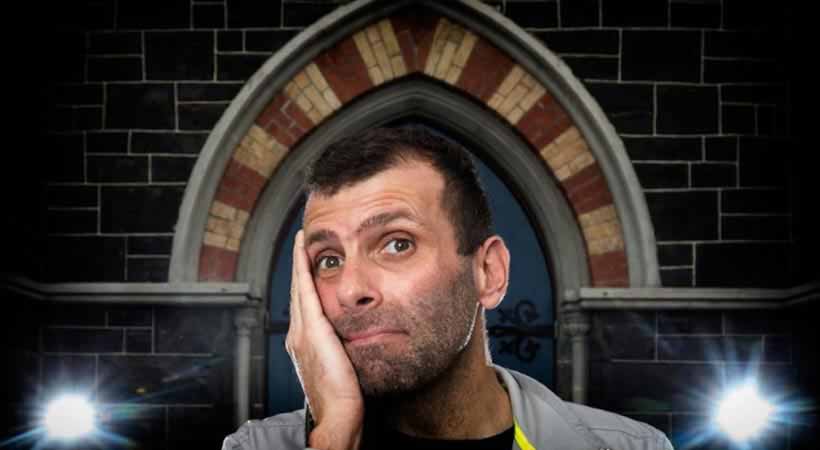 1 show, April 6
"See cheesy D grade European hosts and live postcards so unique you'll never forget them, this show is what the Europeans would do if they had no budget. We bring you everything that makes Eurovision so fun to watch!"
One show, one word: camp! It doesn't matter if you're not a Eurovision fan; there'll be wind machines and tear-away costumes, which is what really matters after all.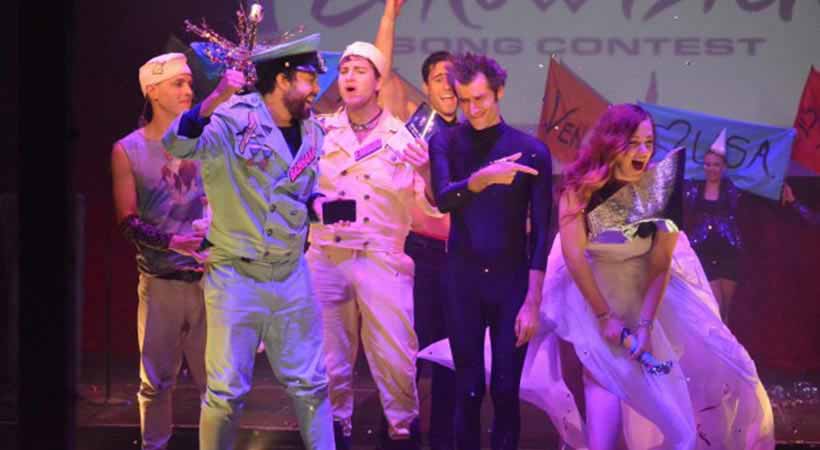 22 shows, March 29 – April 22
"With a cheeky, charming and unique observational style, Larry explores his life as a working-class, gay Glaswegian with hilarious honesty. Stories come to life through his infectious energy, on-point impersonations and expert delivery."
But seriously… that Scottish accent though!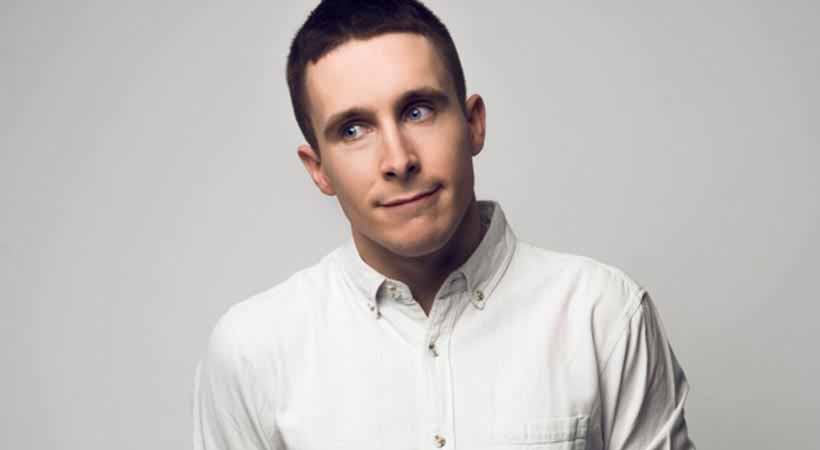 12 shows, April 9 – April 22
"Shameless ass puppetry is front and centre in this hilarious cheeky horror show created by a risque troupe of queer clowns."
Having already appeared at Midsumma, Honcho Disko, Lovers in the Parking Lot, Unicorns club nights and other events around Melbourne, it'll be camp, it'll be vamp and quintessentially queer.