Eight of the world's most amazing gay sex clubs outside Australia
When travelling overseas, one of the quickest and easiest ways to get up close and personal with the locals is to go to a gay sex club. With most on offer combining the joys of great holiday sex with relaxing spa and sauna facilities, these are the perfect places to go to unwind and get off.
Save yourself the trouble of ping pong messaging on Grindr which may only result in a hook up by the time you're now 3000km away, and give one of these fabulous venues a go.
More often than not, even in places like Athens and Bangkok, the local gays will have at least a basic understanding of spoken English. But just in case, it's worth downloading a language app on your phone and memorising a few basic phrases in the location's mother tongue like "can you put a condom on?" or "when were you last tested?"
Have a sexual health strategy in place before arriving, whether that be PrEP if you're HIV negative, or taking you're HIV meds if you're positive. And if you're intending to use condoms, be sure to take a small supply, as well as a bottle of lube with you, as overseas gay sex clubs are not always as generous with their supplies as Australian ones are.
From Der Boiler in Berlin and Magnum in Budapest to Steamworks in Chicago and the Tel Aviv Sauna in (no surprises here) Tel Aviv, here are eight of the world's most amazing gay sex clubs.
Der Boiler, Berlin
Berlin's premier gay sauna Der Boiler in Kreuzberg is refreshingly modern inside, unlike the grungy interiors of many similar gay venues in the German capital. A generous array of steam rooms, cruising mazes, chill out areas and booths are on offer and the slick and contemporary feel of the place make it ideal for some R and R before and after you get off with one of the local hotties looking to hook up inside.
Other fantastic gay sex clubs in Berlin also worth a visit include Laboratory and Kit Kat.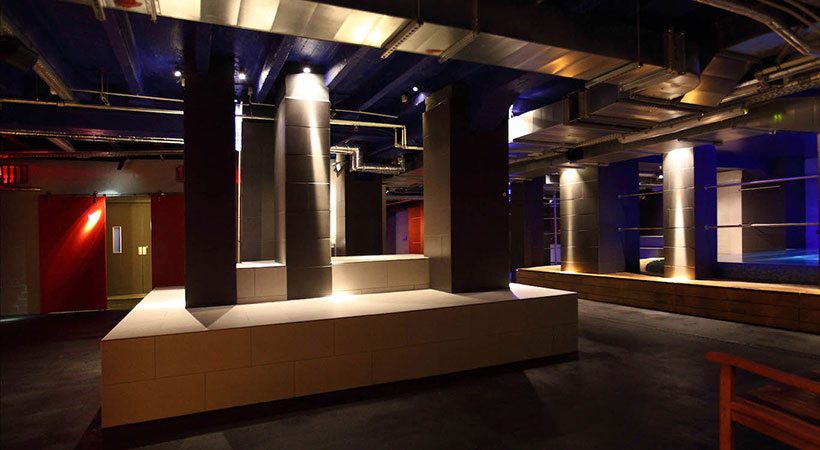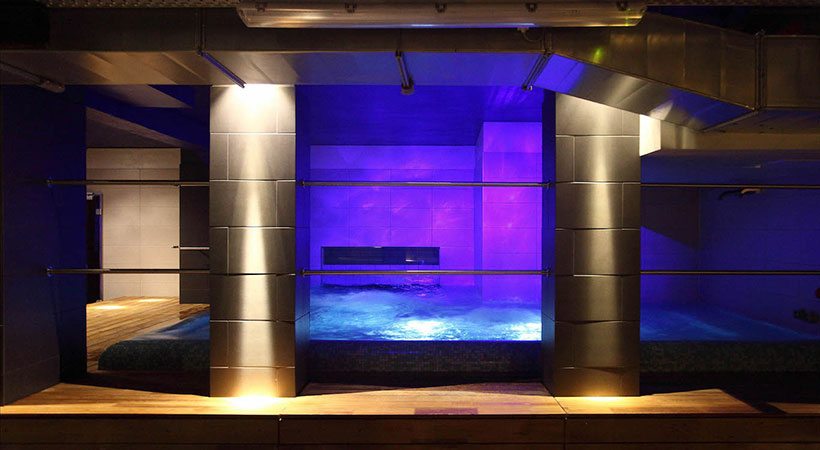 Sun City, Paris
Sun City's exotic interior is more akin to the Moulin Rouge than any other gay sex club you will have seen. Featuring a temple-like swimming pool inside with elephant head fountains, a range of spas, a sauna, a hammam, a labyrinth of cruising areas, a huge array of cabins and sling rooms, as well as a gym, this enormous 3000m2 Parisian sauna is the ultimate gay pleasure palace.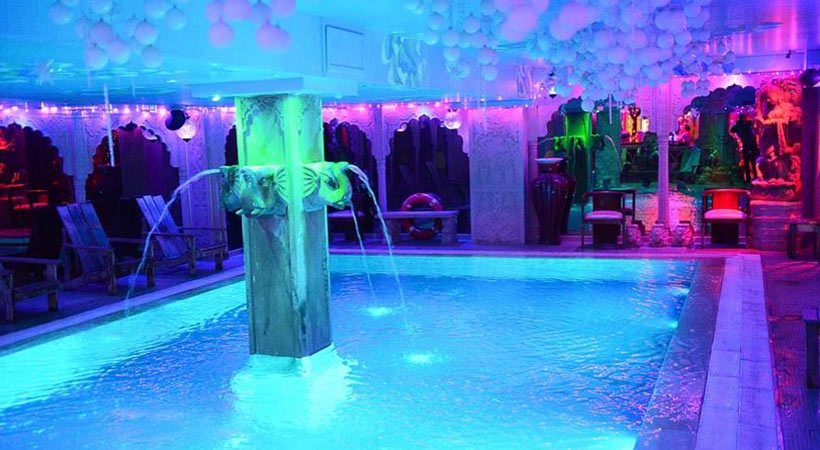 Kaiserbründl, Vienna
One of the most beautiful and oldest running gay bath houses in the world, Kaiserbründl has been open to Vienna since 1889. Its lavish and opulent interiors and bathing pools look like something out of ancient Rome, and make the venue well worth a visit even if you're not necessarily in the mood to get off.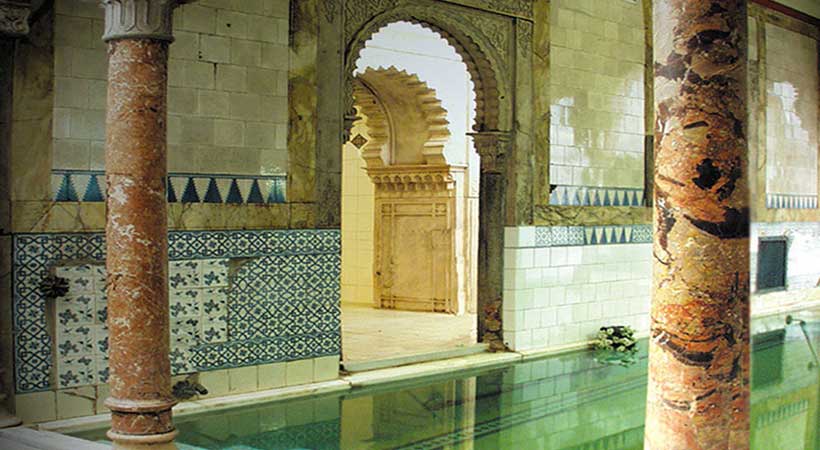 Magnum Sauna, Budapest
The beautiful Hungarian capital of Budapest is considered by many to be the "Paris" of Eastern Europe. And after a busy day of taking in its many spectacular sights, perhaps including a visit to one of its many lavish thermal bath houses, turn your attention to a more intimate aquatic facility – Magnum Sauna in the 8th district. The venue features a range of slick wet areas including a sauna, Budapest's largest steam room and a recently renovated Jacuzzi. The cruising maze and sprawling labyrinth of cabins are surprisingly large for such an unassuming sauna – it can take up to 10 minutes to walk through the entire space.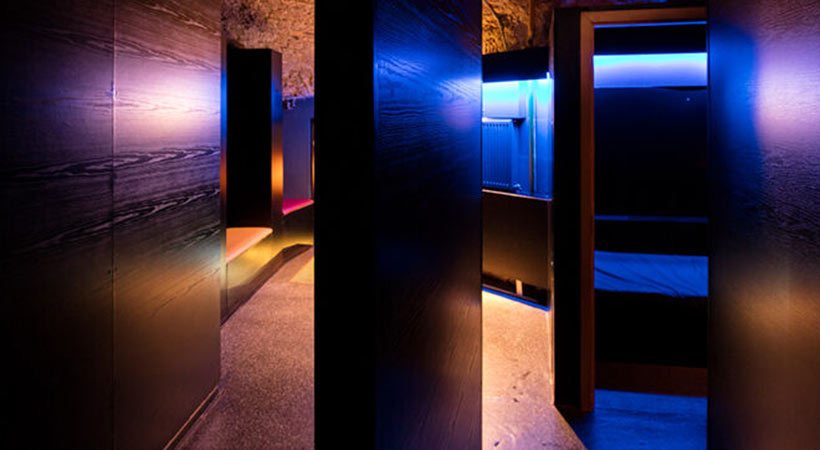 Alexander Sauna, Athens
Athens' pre-eminent gay sauna is spread over five floors and has been regularly renovated and added to since opening its doors in 2007. Alexander Sauna features many of the regular facilities you'd expect, like private cabins, saunas, a Jacuzzi and a movie room, but also includes some less run-of-the-mill amenities including a foam playroom, a mega steam labyrinth, detention cells and prison cabins. The perfect place to engage in some role play if you're so inclined.
Another great European gay sex club to try is Sauna Casanova in Barcelona.
Steamworks, Chicago
One of North America's most esteemed gay sex on premises venues, Steamworks in Chicago is open 24/7, 365 days a year. Its offerings are vast and impressive, including a well-maintained wet area with a huge multi-man whirlpool and a cavernous steam room. As is more common in North American saunas, private rooms are available in several sizes for an extra fee. Otherwise, six public play areas on two floors include private booths, suck ramps, a public sling, two fuck benches, a viewing area and the infamous "Sexagon" six sided glory hole booth. A state-of-the-art gym is also part of Steamworks and all of the venue's TVs play 19 digital channels of the latest porn.
Steamworks is also open in Toronto, Berkeley, Seattle and Vancouver.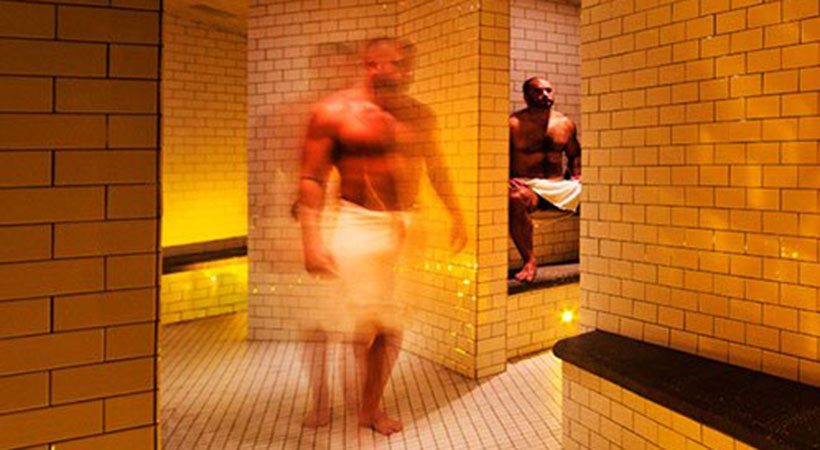 The Babylon, Bangkok
Within this gay friendly hotel lies a sauna facility that is open to guests for free and visitors for a small fee. Two saunas, two steam rooms, a Jacuzzi, as well as a beautiful outdoor pool combine to create a tasteful and relaxing cruising venue. Access to the hotel's fitness facility is also included in the entry fee.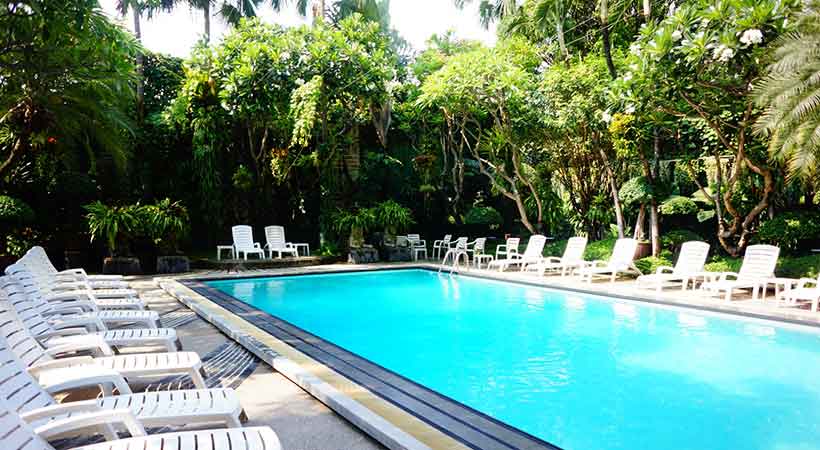 The Tel Aviv Sauna, Tel Aviv
With the most advanced LGBT rights in the Middle East, Israel's gay scene, especially in its second largest city, is thriving. And nowhere is this more visible than at this boutique Tel Aviv sauna, which features a large sauna, steam room, Jacuzzi, showers, a sling room, a public play area and private rooms. A licensed bar, relaxation room and live DJs make this venue good for some platonic socialising as well.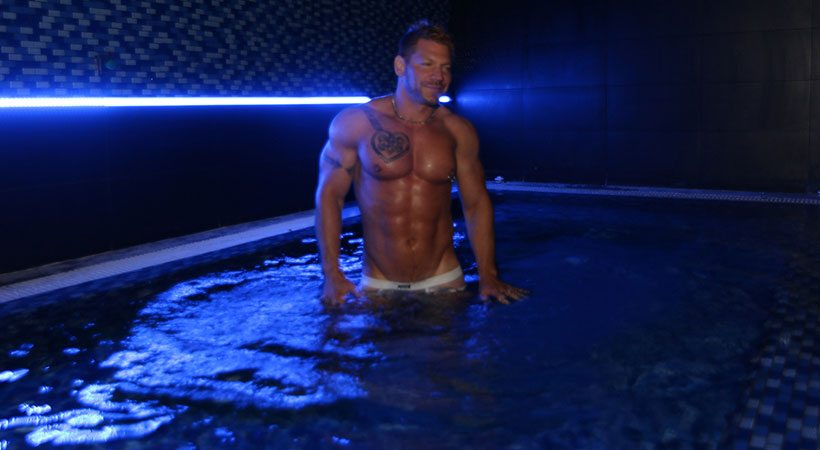 For more of the hottest gay saunas and sex clubs around the world, check out the listings at Spartacus World.