Things to get right in your 20s
A lot of great stuff happened in the late 90s/early 2000s. Britney and Xtina were fighting it out in the charts, Caesar salad was 'health food', and cargo pants were #fashion anytime, anywhere.
If you're a child of this glorious time, you're headed into some of the best years of your life — your 20s! There's a whole lot of fun to be had and part of that fun is learning how to be a functioning adult by (spoilers) making huge mistakes.
While there's no way to avoid all the pitfalls, a little good advice from some wise friends (that's us) can help set you up with the skills to get through your first decade as a proper grownup. We've pooled our experience and come up with this handy list of things you'll definitely want to get right as a gay or bisexual guy in your 20s.
1. Get familiar with your finances
Your 20s may be all about making mistakes, but you don't want to be paying them off into your 40s. Learning to budget is a great thing to learn early on, and it's worth getting into good habits around paying bills and rent on time. Your bank will have online tools you can tailor to your circumstances, or you can use the Moneysmart budget planner to get started.
A handy guide for budgeting is the 50/20/30 rule: allocate 50% of your income to 'needs' like rent and bills, 20% to your future in the form of savings or paying down debt, and 30% to 'wants' like clothes and going out.
It's also very, very important to learn how interest rates work, especially if you're signing up for credit cards, payment plans or finance for a car. Stay on top of your tax returns (they don't go away) — if you can't do your own, there are plenty of tax accountants who can do it for you and make sure you're not paying more than you need to.
2. Learn to be a good housemate
Everyone's circumstances are different growing up, but generally speaking, our families cut us a lot of slack around the home. This means we're often a bit rubbish when it comes to living in a share house for the first time.
There are a few baseline skills and behaviours which will make you a much better (and much better-liked) housemate. Doing your share of the housework, and paying your share of the bills and rent on time are just the beginning.
Pay attention to other people's boundaries and speak up about your own. Replace anything you use. Find a balance that works for everyone in terms of noise levels, visitors, shared spaces/appliances and socialising. And don't use all the hot water.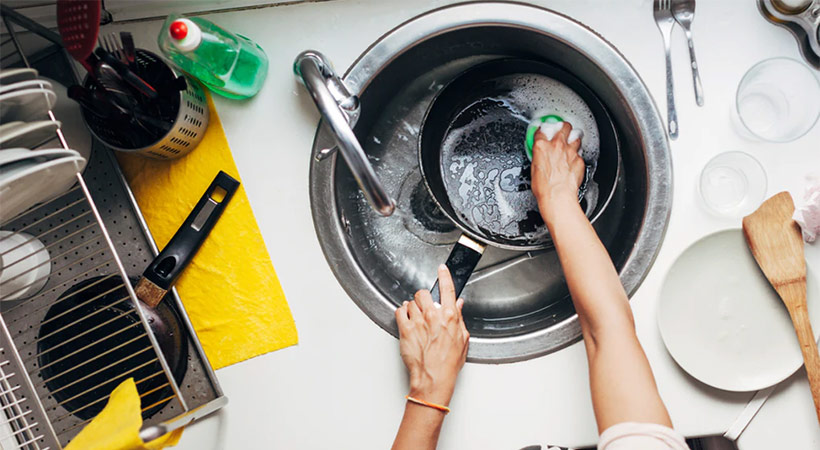 3. Learn how to make decent food
Even if you don't enjoy cooking, it's one of those things you'll never regret learning. Get the fundamental skills down and master a few cheap, essential recipes you can get right every time — think scrambled eggs, a passable steak, a pasta dish and a stir-fry. Learning just a few key, easy-to-make dishes will not only make you an excellent housemate (see above), but will also save you a fortune in take-away meals and eating out.
Learn how to use some healthy ingredients and do a little research on getting good nutrition — the basics are widely available and they're surprisingly simple. Steer clear of anything that's ready after a few minutes in the microwave and try not to stock your kitchen exclusively from the frozen food section.
4. Find a doctor you're comfortable with
Your 20s are often the first time you're really going to be in charge of your own health, so it's important to find a doctor you're happy to see regularly and talk with candidly. As a guy who has sex with other guys (and whoever else), you're going to have some specific health matters to discuss, so it's worth looking for a clinic that explicitly deals with LGBT sexual health. Check out our interactive map to find services near you.
Your family doctor will certainly still be able to help you with general health-related questions or issues, but a lot of guys are more comfortable with a doctor who's familiar with healthcare for queer folks.
5. Make a sexual health plan
Following on from the previous point, your 20s are a good time to start taking your sexual health seriously. Guy-on-guy sex doesn't often feature in school sex education, and there are a few important things to know — you'll save yourself a lot of potential heartache by getting informed before you get naked.
Educate yourself on risk, symptoms, testing and treatment for common STIs (chlamydia, gonorrhea, syphilis, hepatitis, HPV [genital warts] and shigella) and also HIV.
There are different ways you can prevent HIV, including condoms, PrEP, an undetectable viral load or PEP in an emergency. If PrEP is your preferred option, there are now three different ways to use it, so you can enjoy peace of mind with powerful protection to suit your circumstances.
There are new ways to use PrEP in Australia! | Emen8
Getting informed and establishing good routines now will help you stay healthy and manage any sexual health issues that crop up in the future.
There are a lot of people and organisations out there to help you answer any questions you have about HIV, PrEP and/or your sexual health. Get in touch with us, or check out your state or territory LGBTI health organisation for peer education groups and other options near you.
6. Work out your sexual boundaries
Learning about sex in your 20s often skips the theory and goes straight to the practical component. The hands-on approach can be a lot of fun, but it can also lead to some regrets (just ask anyone over 30). That's why working out your sexual boundaries is an important part of having a fun, safe and satisfying sex life.
This includes issues like consent, discussing STI and HIV prevention strategies with your partners, and attitudes towards dating and monogamy. It also includes a lot of fun stuff like communication, experimenting with new ways to have sex, exploring your body (and theirs) and finding out what turns you (or them) on.
If you can get some of this right in your 20s, you're going to set yourself up for a happy, healthy sex life for your 30s and beyond!