Better the second time around – Casey Conway's relationship with the city
Growing up in regional Australia, model and former Rugby League player Casey Conway reflects on his relationship with the city and the life experiences he had on his first and second times living there.
I remember hearing once about something that was referred to as being "better the second time around".  Actually, I didn't hear it, I said it. And I was referring to something that doesn't take much imagination to guess.
The trigger for this line of thought is that I have recently returned to the city after 10 years away, where I spent the majority of this time living in rural and small urban areas. Moving to the city as a 17 year old had a huge impact on my life. It provided me the safety to come out and experience many firsts along the way. At the time, I felt I was killing it but I didn't realise that I was captivated by a place that can easily eat you up and spit you out. According to my former self, the city was what I had been looking for. Now reflecting on my initial time here, my perception of myself and my life in the city was very far from reality.
I was full of self-importance and treated those around me accordingly. I became unrecognisable to those close to me. I broke hearts and had mine broken too, but I wasn't too phased. Like all relationships, mine with the city was one I thought we could work through it.
After five years of the highs and lows of city life – with work, boys and the scene at my fingertips, I knew it was time to leave when on a visit home to the country. My brother told me he didn't know who I was anymore. I didn't know who I was. The truth had caught up with me, and I realised that my relationship with this beautiful city had become toxic. We needed to break up.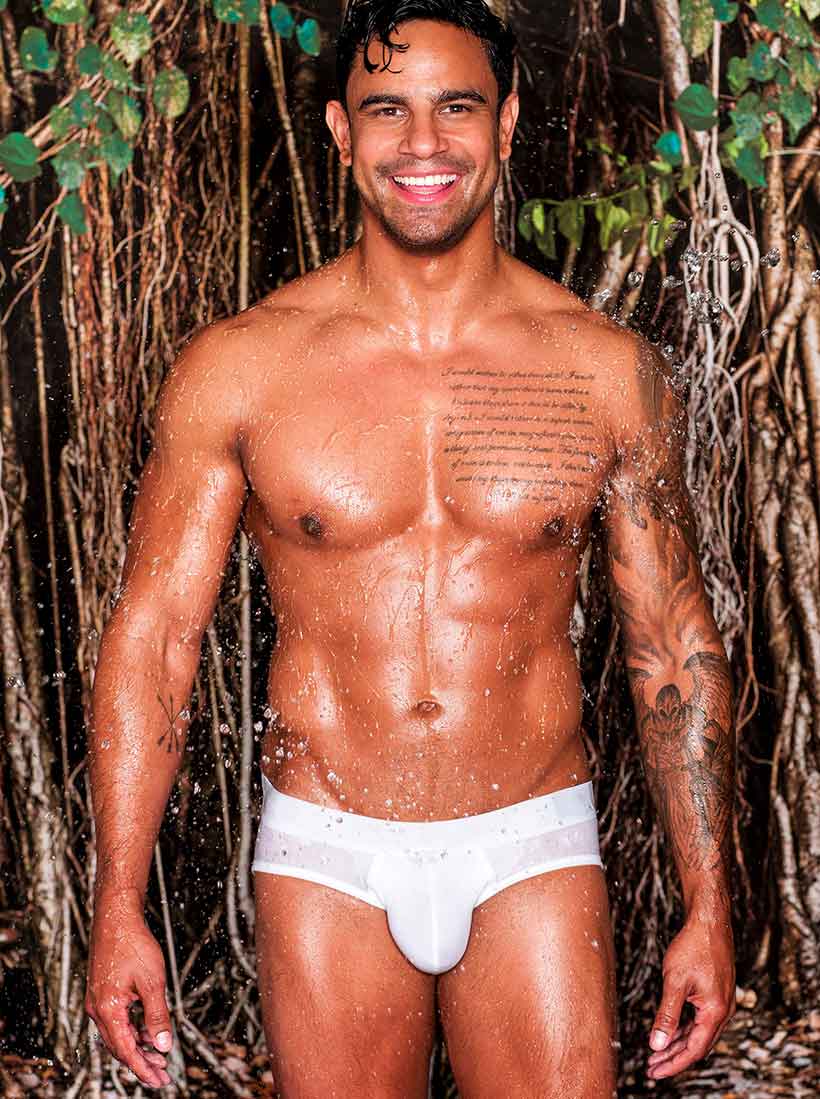 Upon returning to the country, it became apparent that the life I led in the city wasn't healthy and I'd got it all very wrong. What I thought I wanted in this relationship was very far from what I needed. Long story short, it took losing my way to find who I really wanted to be. It wasn't an easy realisation to arrive at and I blamed the city, the people and the scene before I finally accepted it was me.
The city was still a part of my life over those 10 years and I kept coming back for a range of reasons: friends, events, sport, work and romance. A 'friends with benefits' kind of relationship.  I slowly began to see its gentler side, its community side. Community where people unite regardless of their job, their appearance or superficial and material things. People that want the best outcome for everyone and equality. Being a part of the LGBTIQ community is something bigger than just the scene, the parties and the sex. More important than that is elevating our community, making those within it more visible, paving the way for the young people coming through. Maybe they won't make the same mistakes I did.
Maybe I am too hard on myself and my experiences were actually normal for a young lad from a town of 400 people. Maybe my story is just one of the thousands of unique ones that have played out here in the many years before me, and undoubtedly still play out right now.
So back to my initial "better the second time around" quote, I was referring to coming out again, returning to the city and being a part of a vibrant community that cares.