Three great rooftop bars in Adelaide
Discover Adelaide's thriving bar scene with one of these great rooftop bars sure to give you an unforgettable night.
Adelaide is a city of history, art and culture, and boasts a vibrant café and bar scene. Look upwards though and you'll discover this barely scratches the streets' surfaces. Atop the many grand and colonial buildings lay hidden gems of luxury and style – the rooftop bars of Adelaide. See three of our favourites to try out below.
A sure thing for first dates or impressing the in-laws, 2KW is classy but not pretentious, with a menu and staff to match, this is a place you'll want to stay long after sunset.With views stretching across the city and its iconic landmarks, the bar and restaurant is situated on the eighth floor of the refurbished former Bank of NSW building on King William Street. The restaurant, nestled at the heart of the bespoke space, is surprisingly intimate with a light and airy energy emanating from within. Surrounding it is the modern outdoor lounge area and private booths, separated by trestles of greenery and fresh herbs.
The crayfish signature dish is as fresh and delicious as the head chef promised it would be, and the classic Hendrick's gin martinis were mixed with a skilled hand and are not to be missed. On top of all that, the bar menu is fantastic with many affordable options and a great selection of beers!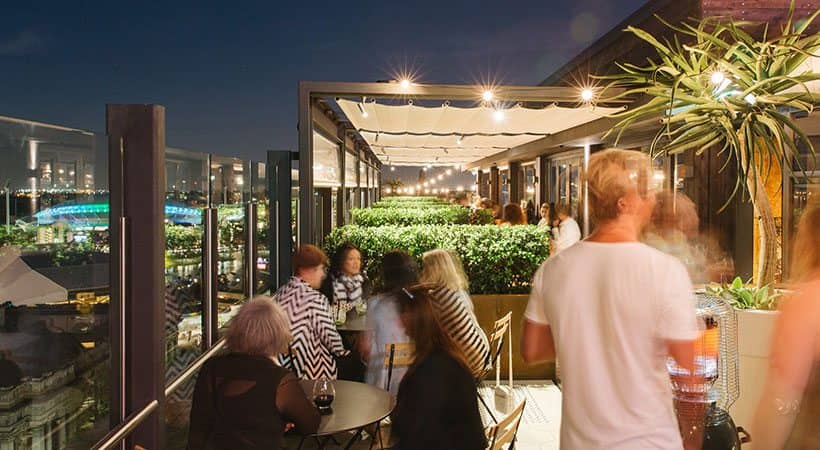 One of the city's most popular bars, the Gallery is cool and comfortable and sits two floors above art exhibition Opened in 2013, it was one of Adelaide's first rooftop spaces, and a few renovations later – including the installation of a heated and covered area for those cooler evenings – it remains a go-to staple for the nine-to-five professional crowd. This is the bar to head to for a more relaxed night with mates who appreciate good food and drink.
With a menu boasting everything from fresh oysters to lamb kofta, a plentiful cocktail list and a more trendy – dare we say hipster – crowd in attendance on the weekend, it's easy to see why this rooftop is held in such high esteem.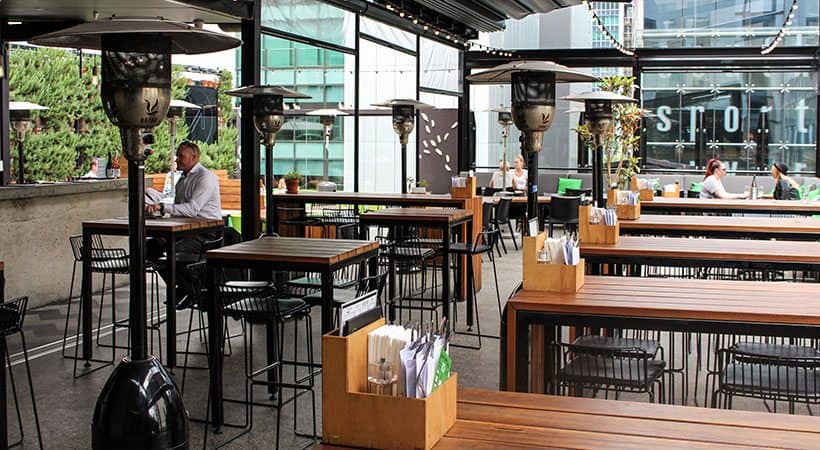 The pièce de résistance of Adelaide's rooftop bar scene is five-star lounge The Hennessy. On the top floor of the Mayfair Hotel, the bar offers up Champagne, cocktails, and a wine list even the most discerning of customers will approve of.
The interior is the right mix of plush luxury and heritage design, with a fine statement chandelier, oversized lounges and marble bar framing the deliberately intimate space. Where other rooftop bars serve to expose the patron to the elements and the city views, The Hennessy holds you above the busy streets in a space more akin to an opulent St Tropez cocoon. The expansive deck outside indeed looks as though it belongs to a luxurious Mediterranean villa, and is the perfect place to soak up the sun. This bar has style and taste, and a dress code to match – we highly recommend booking in advance.