Brunch in Brisbane worth getting out of bed for
It's your weekend. Choosing to stay in bed that little bit longer might be tempting, but when there are plenty of restaurants to do brunch in Brisbane, why not get your day off to a wholesome start? If you're in the sunshine state's capital city, here are some suggestions to suit a variety of tastes and budgets.
In case you didn't know, the concept of brunch originated in England in the late 19th century. Yet here at home, it's a cultural institution Australians certainly know how to make a meal out of.
The word itself is a "portmanteau" – a mouthful of a term describing a single word which combines the sounds and meanings of two others – "breakfast" blended with "lunch". Conveniently, this harmonious union of historically segregated mealtimes gives chefs a license to be as culinarily creative as they damn well please. Grilled octopus, kimchi and pickled mushrooms before midday anyone?
If you go every Sunday, does it make it a religion?
While it might be tempting to lie in bed all day with someone special trading sexual favours for trips to the fridge, perhaps brunch could be a more cooperative venture to the outside world. While you're at it, remember to reach for your preferred sexual health strategies. Biomedical options like PrEP or HIV treatment medicines make a great start to the day, but be mindful of taking them on an empty stomach, especially if you're new to using them. Although well tolerated by most people, you can minimise the chance of experiencing side effects by making sure you take yours after a decent meal.
If you're doing brunch in Brissy, why not use the opportunity to branch out and devour something out of the ordinary? Surely you're more adventurous than poached eggs and smashed avocado on artisan sourdough time and time again? You made it this far out of bed, so why not treat yourself? After all… you're worth it!
Here's our eclectic mix of suggestions for some choice brunch spots in and around the city.
Betty's has been serving up great coffee in a queer friendly, comfy hang out in Brisbane's West End for a few years now. Enter into an unpretentious environment for the young at heart offering delicious treats for those with a big appetite. If you stick around for an evening here you can join the revelries at RuPaul's Drag Race screenings, burlesque performances, cabaret, charity fund raising events, and even crocheting at one of their 'Big Knitty Bitches' nights!
"7 days a week #1 house party on Browning Street. Brews, Food, Booze & tattoos."
Where: West End
What: Bacon and egg wrap
Find them online
A delectable little slice of the Big Apple in Brisbane. With more than a nod towards café culture in New York City, this CBD hangout boasts a mighty fine bagel selection, as well as American favourites such as the classic Reuben sandwich.
"As well as serving excellent 'cawfee' we have a great breakfast range with a focus on New York Style bagels."
Where: Brisbane CBD
What: Smoked salmon on Vienna pumpkin bread, horseradish cream and rocket
Find them online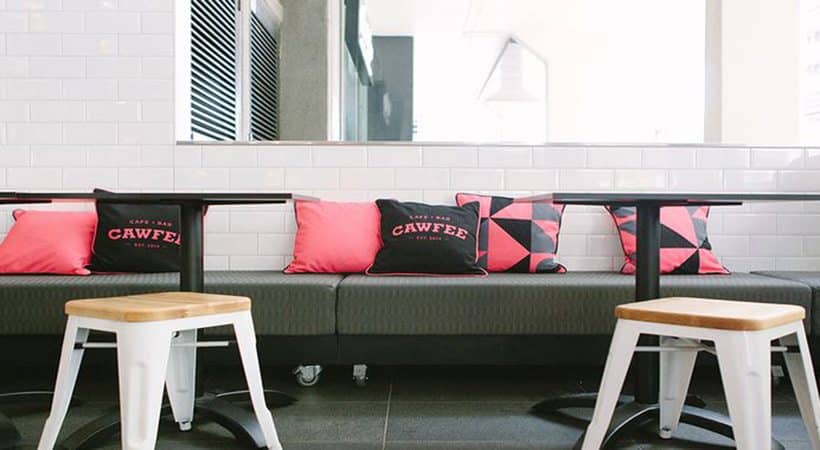 Fine foods and classic style all under one roof. The chefs here tend to be on trend with food fashions, so it's worth dropping in to sample their latest sustainable dining option. Take your time over the house blend for Sunday brunch and let the resident DJ help you reminisce over the previous night's dance floor misadventures.
"Offering patrons simple but everchanging brunch"
Where: Paddington
What: Fraser Coast spanner crab omelette with green papaya, coriander and chilli
Find them online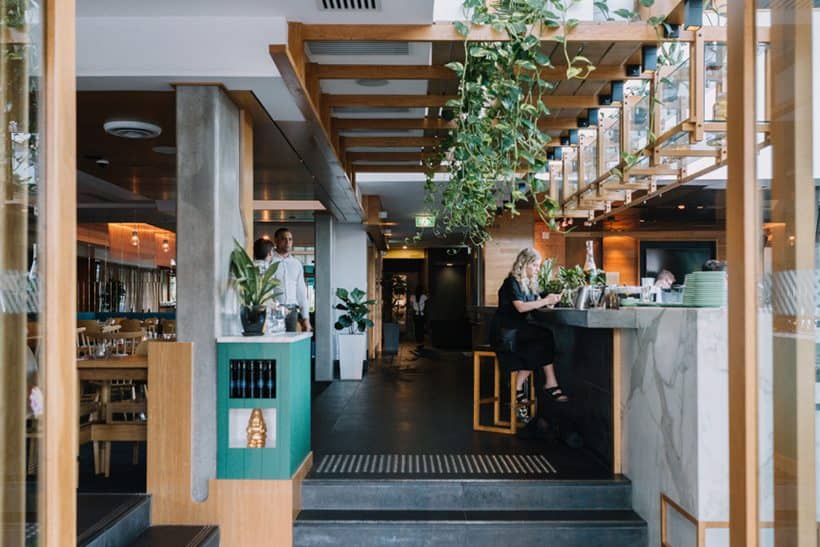 Serving up beautifully presented food in the most charming of environments, watch out for their highly creative weekend specials – we salivated over the kimchi pancake with pork belly, salted cucumber, a fried egg and black sesame miso paste!
Where: Fortitude Valley
What: Slow cooked chermoula spiced lamb shoulder, freekeh, shirazi, macadamia hummus and red cabbage salad
Find them online
Vibrant food in a soulful, relaxed venue. Influenced by Middle Eastern cuisine, the colours, spices and textures on your plate are sure to brighten your mood and whet your appetite.
"…serving up delicious, modern cafe dishes inspired by the markets and dining tables of the Middle East."
Where: Paddington
What: Chocolate, apricot and honey waffles
Find them online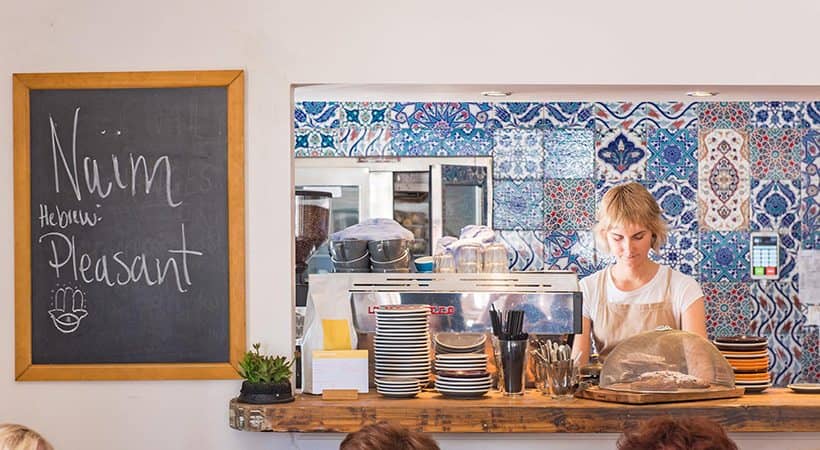 Enjoy the edible goodness and soak up the sunshine in this super cute and friendly eatery. They serve a fine cup of coffee and scrumptious brunch selections. Get in early to secure a table outside and enjoy watching the world go by. For an added bonus, there's often a never-ending supply of adorable dogs, puppies and owners joining you too.
"We focus on fine, fresh, local food done well and amazing coffee."
Where: Teneriffe
What: Beetroot and halloumi Greek pitta
Find them online
The crème de la crème of fine brunching in Brisbane. For those yearning for an upmarket experience, this is the place to be. Gourmet creations with attention to detail are abundant in a suitably sophisticated environment that won a One Hat award in the Good Food Guide 2014/15.
"Our cuisine embraces flavours from all over the world and incorporates ingredients from our own garden, such as native stingless bee honey and robust herbs."
Where: Toowong
What: Breakfast degustation
Find them online