11 must-haves when heading overseas for your next party vacay
A tantalising trip of a lifetime taking in one of the many international gay party seasons may be eagerly awaiting you, and if so, you'll want to be well prepared for what promises to be a very good time indeed.
While the more obvious essentials may have already sailed through your pre-pack list – speedos, summer footwear, a toothbrush and the like – some less obvious must-haves are worthy of your consideration, for they are sure to maximise pleasure and minimise discomfort as you embark on your joyous journey from the antipodes to the other side of the planet. Here are 11 travel conveniences sure to boost your time away.
1. Noise cancelling headphones
Being imprisoned on a compact seat surrounded by hundreds of strangers for 16 hours from Hong Kong to Barcelona is rarely fun at the best of times, but when a screaming baby or chatty passengers are involved, this pain reaches a new low. Invest in some high quality noise cancelling headphones, and at the flick of a switch you can simply cut all that noise off, relax with a movie or get some zzzs.
Bose's quiet comfort range is ideal. The noise cancelling function works even if you're not watching or listening to anything, which is great for when you want to sleep, and while the headphones are Bluetooth wireless, they also come with an audio plug chord and an adaptor for two-pronged audio jacks which ensures they can still be used on older planes without Bluetooth capability.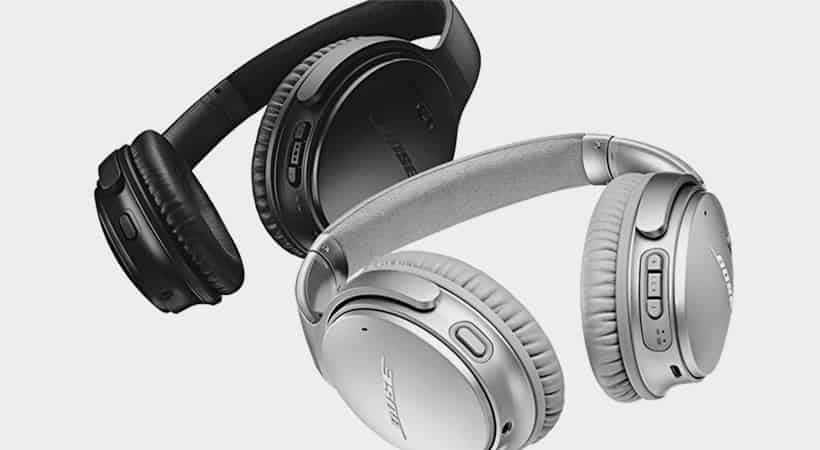 2. Power packs
More and more airlines are offering AC sockets and USB ports even in economy seats; however, it is still common on many older planes to be without a power supply for the duration of your flight. To avoid the dreaded red battery bar on your device of choice, be sure to have some fully charged power banks at hand to save the day. JB Hi-Fi has an extensive range, with different sizes and charging capabilities. Opt for a larger one for long flights, as well as a more compact style that you can keep in a pocket when out partying. Some options also have built in lightning and android plugs, meaning you don't need to carry around a USB chord.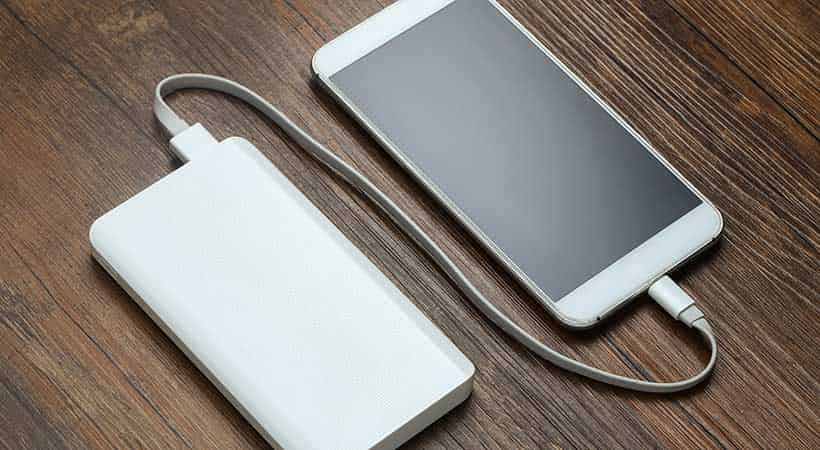 3. Leg pouch
It's likely that you'll find yourself at multiple parties where your entire outfit may consist of nothing but a pair of speedos and a leather harness. With no pockets to hold your belongings, a handy leg pouch is a veritable must-have! Mr S Leather stocks a range of slick leg holsters and harnesses, which will be perfect for keeping your essentials at hand – anything from a phone, cash, PrEP pills, chewing gum, meds or condoms.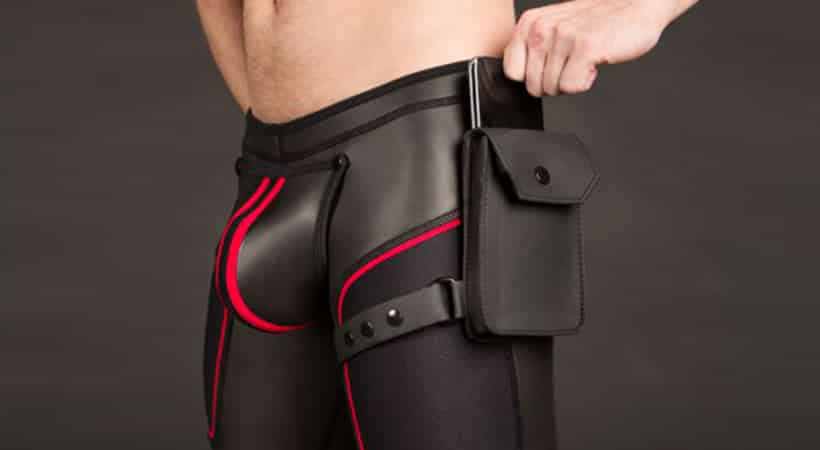 4. Sexual health strategy
It's important to have a sexual health strategy in place before you head overseas, especially given that in some places, everyday essentials such as condoms and certain medications may not be as readily available as they are in Australia. Dr. Richard Teague from Melbourne Sexual Health Centre offers some sound advice.
"If travel is principally for sex then I would strongly suggest being on PrEP (Pre-Exposure Prophylaxis). Most people will be aware that the purpose of PrEP is to prevent HIV acquisition where there is a possibility of exposure in the future, by taking a combination antiretroviral medication such as Truvada each day," says Teague.
Teague adds that it's worth considering that PEP (Post-Exposure Prophylaxis), which involves starting antiretroviral medication within 72 hours of a potential HIV exposure, could be difficult to access in certain countries due to cost and different variances of availability in overseas healthcare systems.
"If the situation is just that sex may occur overseas but is not really the purpose of travel then I would still suggest having some condoms packed because you may not find suitable ones when you want them overseas," says Teague.
If you're living with HIV and on treatment, or if you're on PrEP, it's prudent to take double the amount of medication you'll need, so that if your return is delayed, you'll have back up medication. It's also wise to keep half your meds in your carry-on and half in your hold luggage, so that if either goes missing, you won't be completely without. For more tips when travelling with PrEP or HIV meds, check out Tickets, money, passport, PrEP! – Travel tips for the intrepid and protected and Travelling internationally with HIV.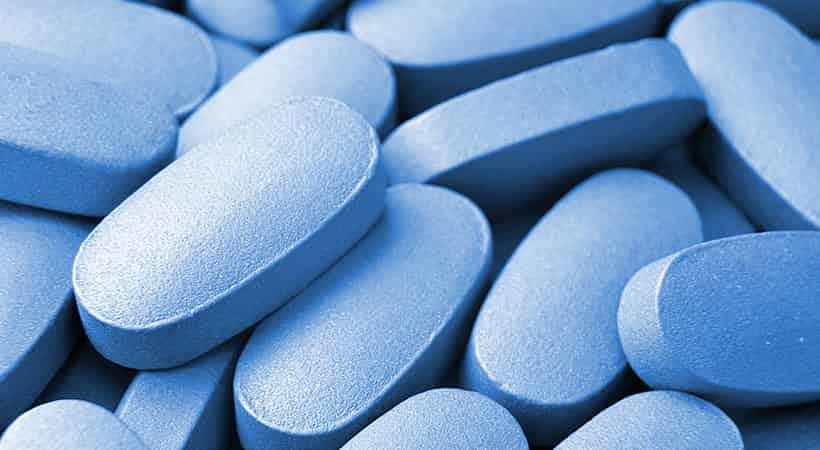 5. Water bottle douche
For the bottom on the go, it's not always possible to be cleaned out 100 per cent of the time. So if douching is your thing and you hook up with a hot guy at a beach party and don't have access to an enema douche bulb or shower hose, consider keeping a super compact Sqwert douche nozzle in your leg pouch. The four inch silicon nozzle can be screwed onto a water bottle, making for a great last resort cleaning apparatus.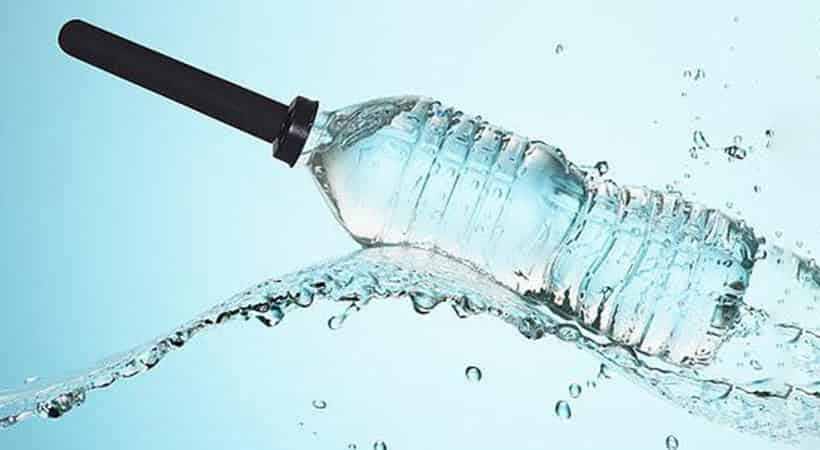 6. Digital and hard copies of all travel documents
In the paperless online world of today, it's tempting to keep everything but your passport on your smart phone. Take caution though and take two printed copies of all your travel documents – entry visas, insurance details, flight bookings, itineraries etc. This way, if you lose your smart phone, you won't suddenly become a persona non grata. Keep one copy in your suitcase and one copy in your carry-on, in case either goes missing. Important to note as well: some countries, such as Turkey, will only accept a printed out entry visa – simply flashing the electronic version on your iPhone screen won't suffice.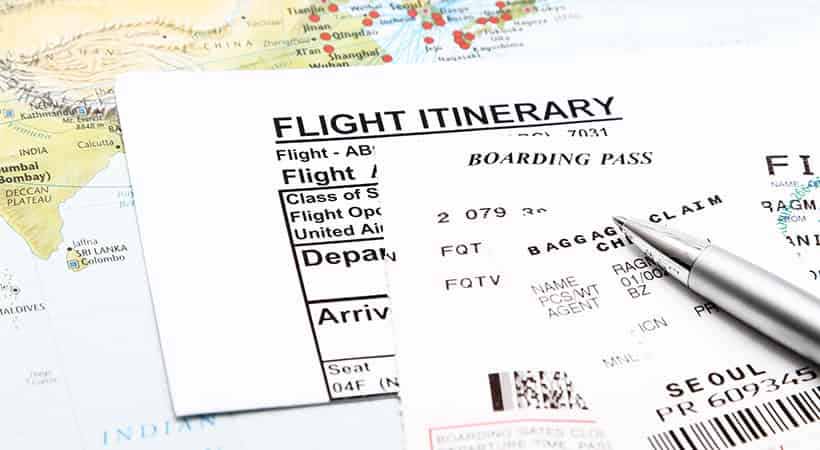 7. Vibrating Bluetooth butt plug
A Bluetooth butt plug may be questionable as a "must-have", but consider this: you meet a great guy in Barcelona and proceed to spend the next two weeks in his company – the ultimate Mediterranean romance. But then come home time, you return to Australia, and he to Stockholm – crying face emoji! If the prospect of Facebook being your only platform to stay in touch is rather underwhelming, get creative with a vibrating Bluetooth butt plug. Sven can then log in via the supplementary app and control your vibrations from half way around the world!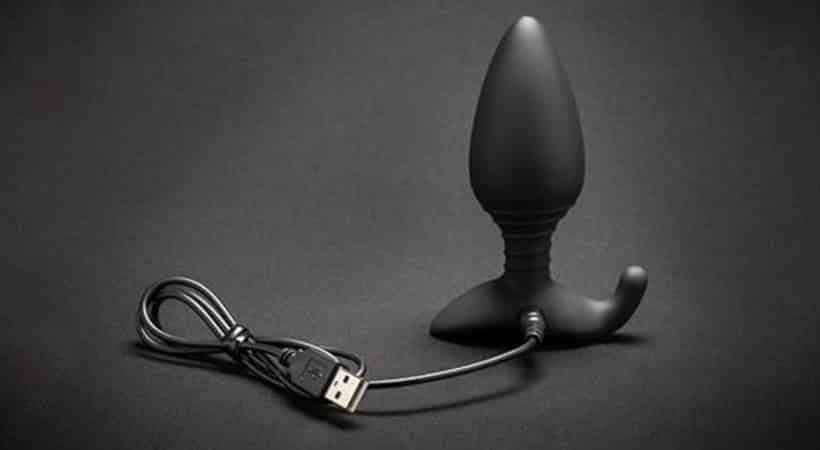 8. Vaccinations and medication
Before heading off on an intrepid trip overseas, Dr. Teague advises any traveller to see a GP with an interest in travel medicine or a travel clinic to discuss which vaccinations are recommended. It's also worth double checking your destinations and travel advice pertaining to them on Smart Traveller.
Essential vaccinations to consider:
Hepatitis A and B – especially when travelling via Asia where it is often hard to be assured of the quality of water and food preparation , and in Europe and the Americas, where recent Hepatitis A outbreaks have mostly been affecting men who have sex with men
Influenza vaccine – if travelling around winter
Meningococcal – if travelling to an area where there have been outbreaks. This vaccine is currently free for men who have sex with men (MSM) in Victoria and is approximately $60-70 for people in other states and territories. There isn't good data about the duration of immunity to meningococcal, but guidelines suggest that if there is an ongoing risk of exposure to meningococcal, then a booster can be given four years after the first dose
Other vaccinations would depend on your destination, for instance, typhoid vaccinations and malaria prophylaxis are often prescribed for travel to South-East Asia
Teague also strongly recommends taking some antibiotics away with you, such as metronidazole or norfloxacin, in case you become ill with gastrointestinal illness. As for other substances, Teague concludes: "Make sensible decisions about who you have sex with and what substances you take. If you are going out and alcohol and social drugs are likely to be involved, then make sure there is someone with you who has your best interests at heart."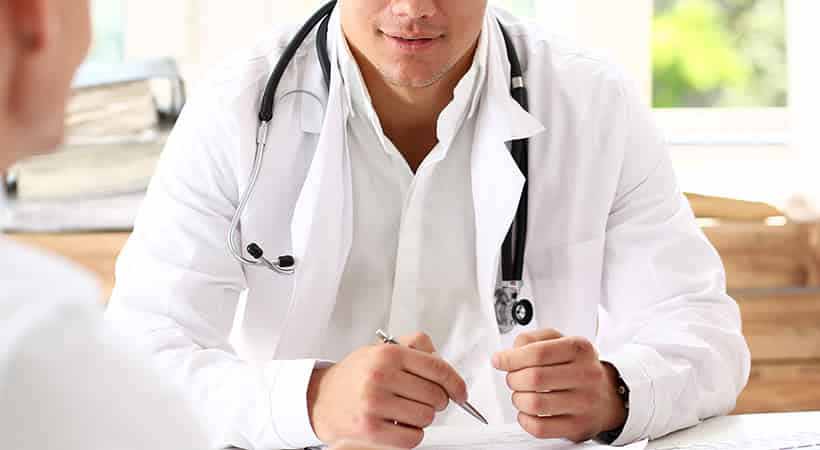 9. Packable daypack
It's always a good idea to take the largest possible carry-on bag your luggage allowance will allow you. This way, you can have all of your most valuable possessions with you, as well as a few spare sets of clothes, which will come in handy if your hold luggage goes missing for a few days. A huge duffle bag though, won't work well as a daypack for parties and the beach. So to save space and valuable luggage weight, opt for a collapsible daypack. Herschel Supply Co. has a plethora of coloured options, which collapse into their own internal pockets for easy storage.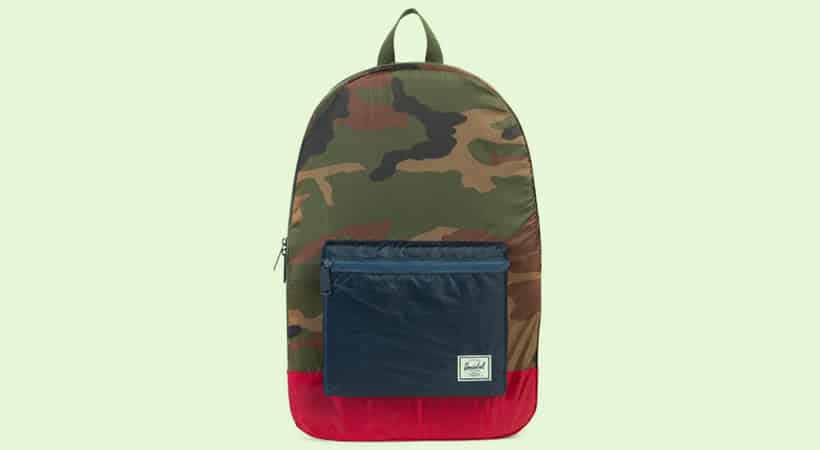 10. Rinse-free hand wash
The last thing you want while on a Mediterranean getaway is to have to set aside five days to get over gastro. So take caution and liberally keep your hands clean. Never one to label something so pedestrian as "hand sanitiser", Aesop's got you covered with its petite 50ml Resurrection rinse-free hand wash.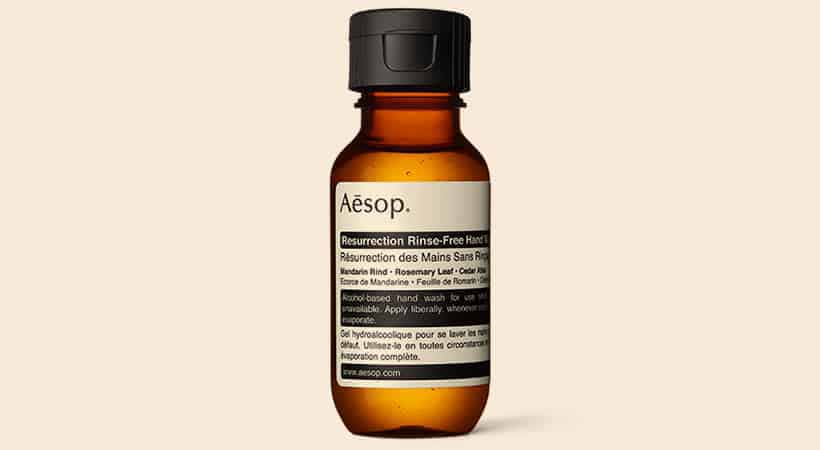 11. Fold out toiletries case
Whether you're staying in a hostel or travelling from place to place, a great way to save time needing to unpack all of your toiletries every time you use the shower is to invest in a super efficient roll up toiletries kit. With multiple transparent compartments and a fastening to hang over a hook, simply unroll every time you need it and have easy access to your hair product, tooth paste and other grooming goods.