Gay-staycation! It's time to check out your own backyard
Remember travel? Remember when we used to look forward to our time off so we could book a couple of weeks in Southeast Asia/Europe/USA?
While the coronavirus vaccine is being rolled out worldwide, realistically we're a long way off being able to jet abroad for a long weekend again. But that doesn't mean we can't travel in the meantime — we just need to scratch the itch a little closer to home.
No matter where you live in Australia, there are fantastic getaway options only a few hours away. With the tourism and hospitality sectors in desperate need of some local business, there's never been a better time to check out your own backyard.
And with half-price flights on offer from the Australian Government, a domestic holiday could be just the ticket. Whether you're into adventure travel, a lazy weekend on the beach or eating and drinking your way through the local wine region, we've found an Aussie staycation just for you.
The Silo Art Trail | national
No matter which state you're in, there's one fantastic reason to head out to the regions. The Silo Art Trail is public art on a (literally) massive scale, with over 40 incredible artworks across silos, water towers and streetscapes in regional towns. They're often tied in with local sightseeing itineraries and businesses, so it's not just a great way to see your state — it's a great way to support the regions after a tough few years.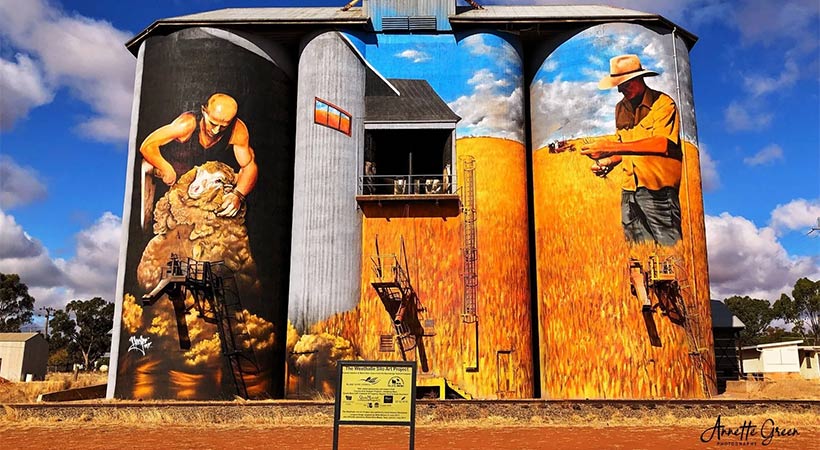 Great Ocean Road | Victoria
Road trip! Before it was famous for the world's longest lockdown, Victoria was famous for a whole lot of stunning coastline (and also great coffee). Starting at Torquay, the Great Ocean Road is about 400 km of scenic coastal magic, with plenty of beaches, seaside towns and – of course – delicious things to eat and drink along the way. Check out the 12 Apostles (except there are only eight), get on the Otway Fly Zipline or visit the local vineyards, and then check into a cosy B&B.
Bibbulmun track | Western Australia
If you're feeling the need to escape from the world for a while (maybe with a buddy), there's no better way than a walk in the wilderness. WA's Bibbulmun Track runs through over 1,000 km of Nyoongar country, from Kalamunda to Albany. The track is well maintained and easy to join/leave anywhere along the route, so it's good for hiking novices, and it passes through some of the most beautiful countryside in the state, from pristine coastline to karri forest.
MONA | Tasmania
Tasmania's always-controversial Museum of Old and New Art is famous for a lot of reasons, from its epic winter solstice festival, Dark MoFo, to Cloaca Professional, the 'poo machine' art installation (which was enlisted to help with bowel cancer research). Open again after COVID restrictions, MONA pushes the boundaries with exhibitions designed to be both inspiring and confronting, often at the same time. Best of all, it's within half an hour of Hobart and some of Tasmania's best restaurants, breweries and distilleries.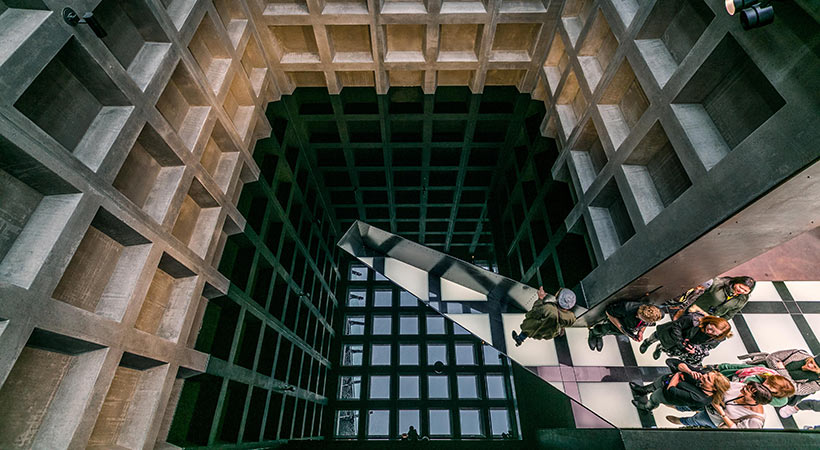 The Hunter Valley | New South Wales
If life in the big city is getting you down, head just outside of Sydney for a taste of a quieter life, as well as award-winning wines and exceptional food. With over 120 wineries and restaurants to visit, the Hunter Valley makes a perfect day-trip or an indulgent weekender. Get a group of friends together for a chartered wine tour (there are dozens of itineraries to choose from) or hire a driver to make your own — and don't forget to try some of the less conventional specialities, like local cheeses and whiskeys.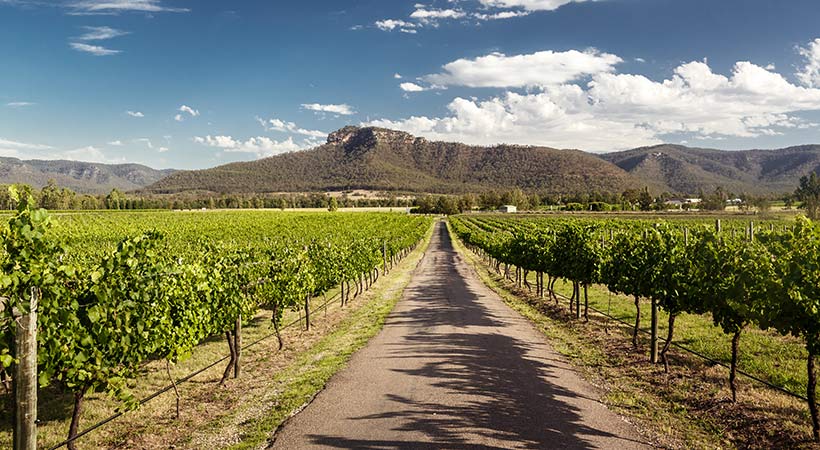 Rottnest Island | Western Australia
Most people from Perth will have memories of glorious holidays at Rottnest Island. A short ferry ride from Fremantle, Rottnest is WA's little island playground of golden beaches, lazy bike rides and quokka selfies. It's close enough for a day trip out of Perth, but Rotto is best experienced over a few days, with loads of options for longer stays, from camping and beach cabins to eco-resorts and five-star chalets.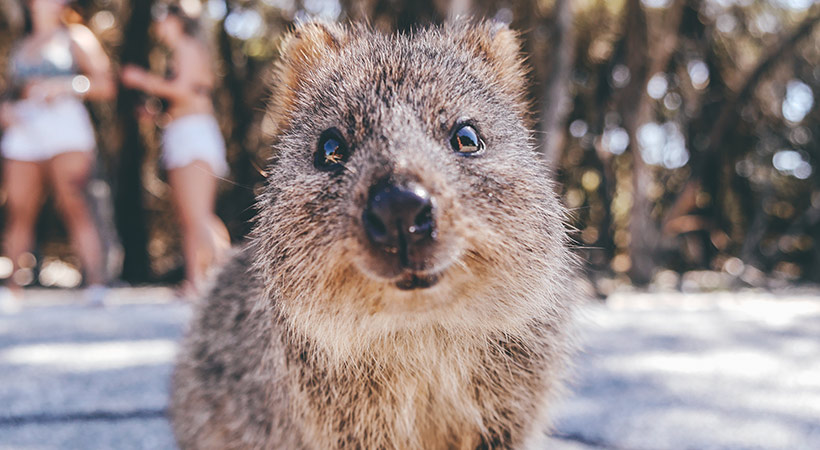 The West MacDonnell Ranges | Northern Territory
Less famous than the Red Centre's biggest drawcards, Uluru and Kata Tjuta (which you should absolutely see as well), the West MacDonnell Ranges are no less dramatic. Famous for Priscilla's iconic 'cock in a frock on a rock' scene at King's Canyon, the West MacDonnell Ranges are a few hours' drive out of Alice Springs and are home to some of Australia's most distinctive landscapes and Indigenous cultural sites. You can either take a tour out of Alice Springs, self-drive and do some camping, or hike a section of the Larapinta Trail if you're feeling adventurous.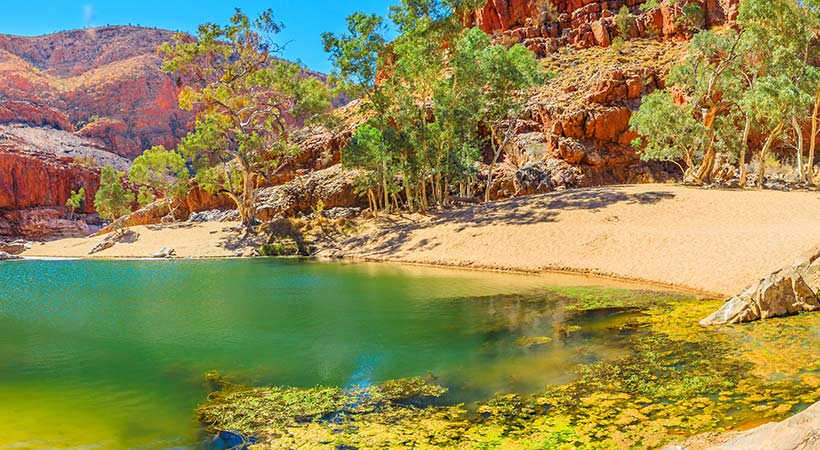 North Stradbroke Island | Queensland
Just off the Brisbane coast, North Stradbroke Island is where Queenslanders go when just living in Queensland isn't enough of a holiday. Straddie is a local favourite, full of native wildlife, magnificent beaches and a whole lot of serenity (mobile reception is dicey, but that's how they like it). There's still plenty to do if you want a bit more excitement, with sand surfing, SCUBA diving, fishing, paddle-boarding, kayaking, hiking and four-wheel-driving along the island's iconic beaches (make sure to get a permit). Or just walk along the coastal cliffs and watch the whale migration – what's not to love?