How to make the most of Yosemite National Park, California
If you're yearning to escape the bright lights of San Diego, L.A., San Francisco, or any of California's upbeat urban epicentres, then Yosemite National Park could be your perfect return to nature. Travel, eat, sleep, hike – we give you all the details to make the most of Yosemite
Yosemite National Park undeniably offers some of the most breathtaking views of California's natural beauty. With around four million visitors each year, you've no doubt had somebody blow up your social media feeds with ambitious panoramic shots of rivers, forests, waterfalls and big – I mean really big – mountains sprawling the 3,026 km2 area.
The geologically spectacular granite faces of glacially formed El Capitan and Half Dome are quintessential highlights. Apple Mac users might recognise them from the background wallpapers in previous OS X releases. And who can blame the tech giant for wanting to showcase the earthly paradise next door to its Silicon Valley residency?
Although tour guide assisted day trips are offered, hiring a car allows you to soak up the outdoors at your own pace. Yosemite Valley is accessible by well kept roads, though the threat of landslides and rock falls is real, so keep your wits about you – especially if you're new to driving on the right hand side of the road.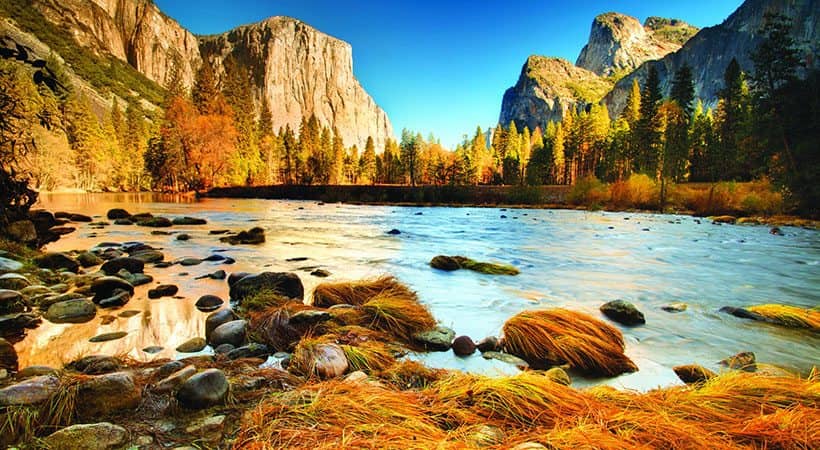 Expect the journey there to take a good five hours if you're coming from as far as San Francisco. Arriving in darkness will obscure the impressive views on the way in to the park, but if you're staying overnight the morning sun glinting off the looming grey rock face will certainly make up for it.
The Majestic Yosemite Hotel impressively caters to anyone with a taste for opulence. If you like to get more intimate with the environment, heating optional tents and log cabins are available for hire at Half Dome Village (formerly known as Curry Village). But boy, can Yosemite get fresh! The temperature there won't be the same as the urban sprawls, so check ahead, pack layers and make sure you're prepared to bring bedding options appropriate for the season and accommodation you've booked. Oh, and don't forget to pack lube, condoms, PrEP and HIV meds if you are positive. It can get pretty friendly on a chilly night.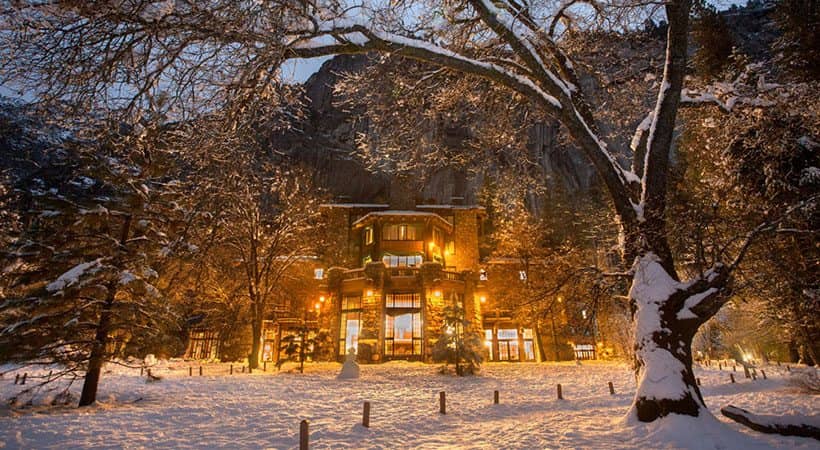 Hiking trails around the area are well sign-posted and maps with suggested sights are available from almost every public building. Mobile phone signal is limited and patchy, so downloading an offline Google Maps area using the free Wi-Fi at the Yosemite Lodge Food Court over a decent breakfast is advisable.
Don't expect too much when it comes to dining experiences. Coffee and meals are more functional than flavoursome, but you'll be grateful for them if you have an energetic day ahead. You can bring food into the park with you, but leaving any trace of it in your vehicle after dark is an offense, if not downright dangerous . The native bears have a keen sense of smell and are quite happy to break and enter for a snack. Bear proof food lockers and bins are often provided with accommodation.
There's no shortage of hiking trails broadly ranging in difficulty and exertion levels. Weather conditions may result in road closures, so check before you set off anywhere and consider an alternative backup plan just in case. Your feet will love you for using decent footwear, though even some of the more adventurous hikes are still accessible without specialist equipment. Ask the friendly experts at any of the visitor centres – and trust their advice.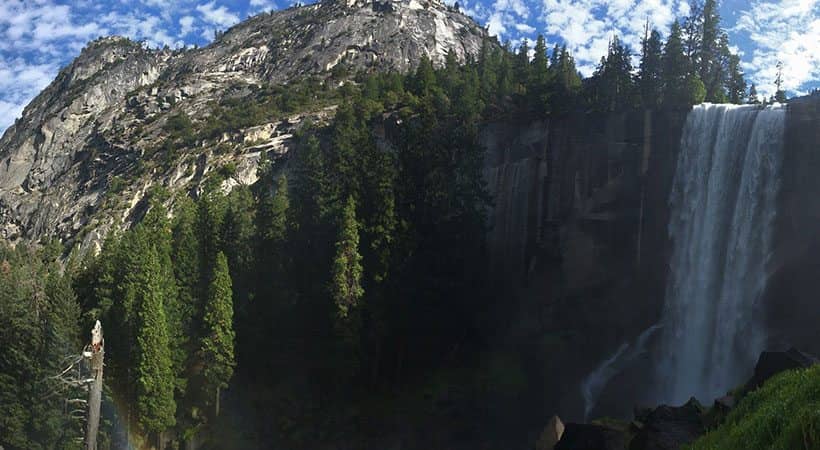 Some great photo opportunities can be found at Tunnel View, which is easily accessible by road. If you're feeling a little more intrepid, the Four Mile Trail from Yosemite Valley offers a 15km round trip straight up to Glacier Point. You'll have no shortage of perfect vistas and might even feel a certain sense of achievement after having trekked around 3½ hours uphill and around two back down.
Yosemite National Park provides a stunning contrast to urbanised California. A little bit of planning will ensure you're well prepared for your trip into this welcoming wilderness.