The perfectly queer Aussie podcast starter kit
Ahh, podcasts. Your perfect companion over breakfast, out for a jog or whenever you damn well please. With the marvel of digital streaming, there's an abundance offered across mobile devices and no shortage of choices to appease your ears.
Sifting through the stack of available audio, we've curated a collection of our favourites — all produced in Australia by and for LGBTI people. From current affairs and comedy to sexuality and storytelling, there's a mishmash of queer media just waiting for you to turn on, tune in and pod out.
1. The Gays Are Revolting
Here to help you be the best gay you can be, The Gays Are Revolting serves up smutty stories, weekly news and pop culture nonsense.
Spreading out a smorgasbord of witty banter, the four hosts spark up lively topics such as sex tourism, smoking rates in the queer community, unsolicited dick pics, same-sex parenting and a whole lot more besides. Interviews have featured a diverse bunch of guests ranging from the owner of a gay sex venue to an out Christian Pastor. When it comes to queer rebellion, these gays must be the most revolting around. Obviously #NSFW
Check it out online and on Facebook.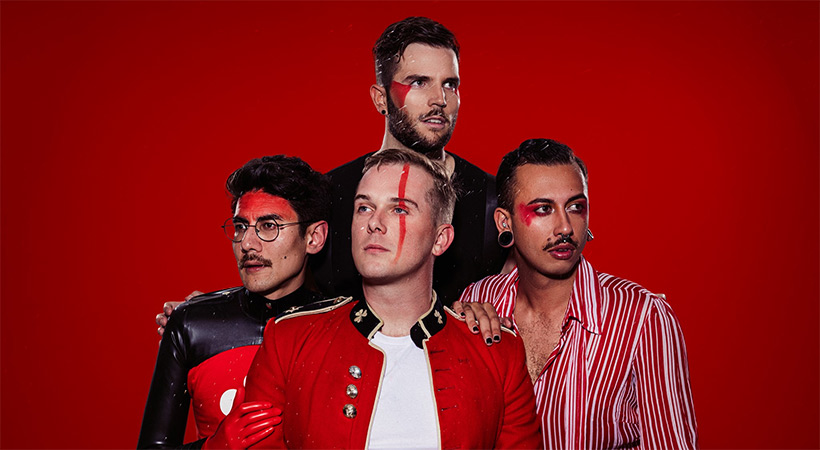 2. Cher and Retweet
As if Cher's Twitter feed wasn't already spewing enough joy in to the world, queer comedians Andy Balloch and Justin Porter venture on a hilarious quest to better understand the inner workings of the woman behind the tweets.
From the politically charged to the wonderfully self-deprecating, the duo offer some wild theories and possible explanations on some of our favourite musician's more cryptic tweets and emotional eruptions. Although no longer publishing new episodes, the back catalog is packed full of laughs and insights into the ever expanding chaos of the Cher-iverse.
Check it out online and on Facebook.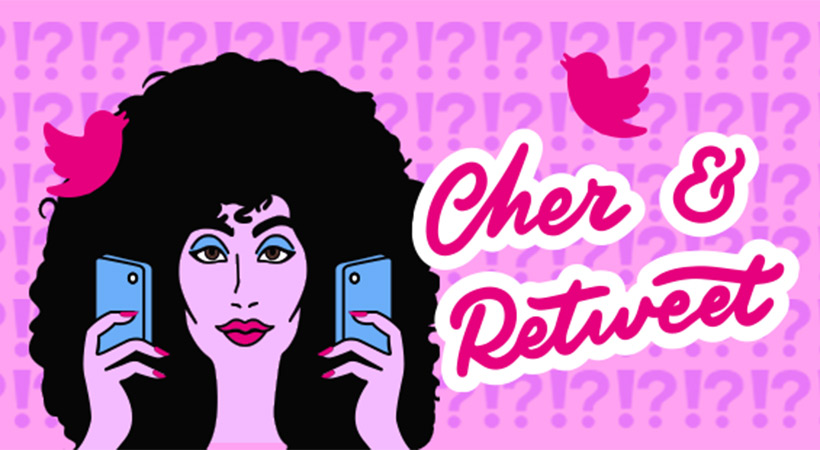 3. Hide and Seek
Not for the faint of heart, this weekly show covers a very adult and #NSFW exploration of how sex and sexuality informs queer culture, influences the future and shapes the lives of guys who are into other guys.
Presented by Tim Little and Michael Whelan with a torrent of fascinating guests sharing expert views on topics such as sex, PrEP, drugs, kinks, dating, sexting, porn… you name it, there's an episode about it. Not all that surprising really, considering the show first aired in July 2009 and has since become Australian community radio's most heard program. In the crossover we all deserve, Emen8 even caught up with the hosts to talk about STIs.
Check it out online and on Facebook.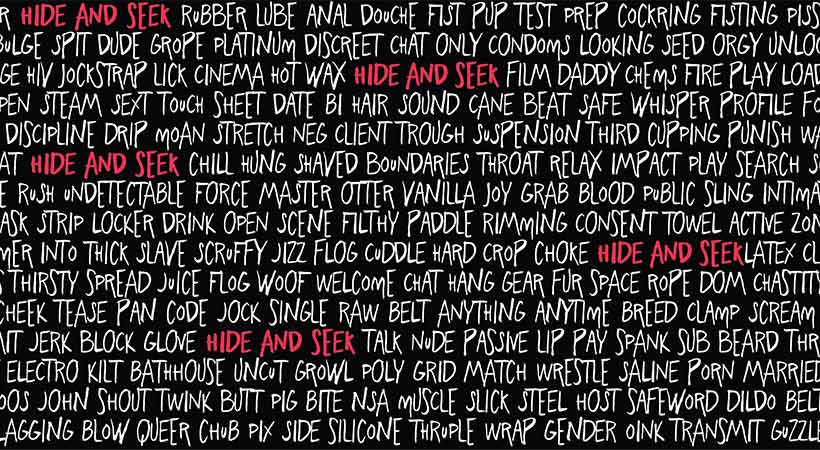 4. Well, Well, Well
Presented each and every week by Thorne Harbour Health, this show looks into various issues surrounding HIV and LGBTI health, including exploring what it means to be living with HIV today.
Presented by a variety of voices, each episode represents the organisation's work, now reaching far beyond its origins in the HIV/AIDS epidemic. You can expect to be entertained and informed on a whole host of topical issues about health and wellbeing. Past themes have involved looking after your mental health, trans and gender diverse wellness, breast and chest cancer screening, HIV and ageing, queer fertility and heaps more.
Check it out online.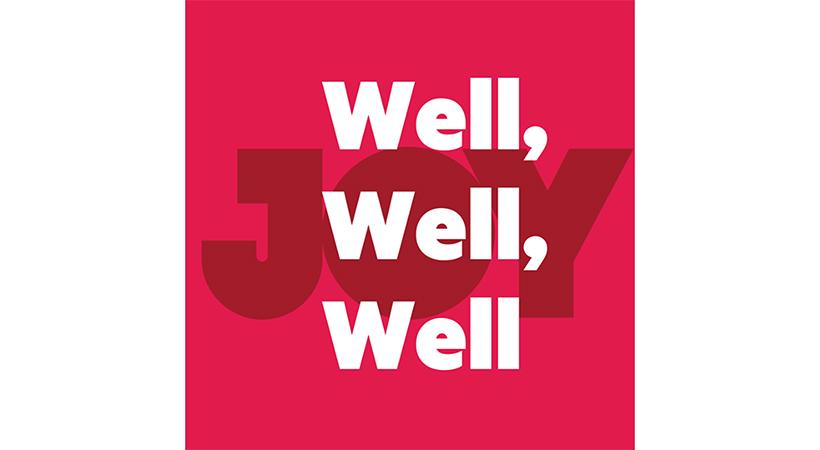 5. Transgender Warriors
Presented by Sam Elkin and Gemma, download your weekly dose of academia with highbrow interviews featuring prominent trans and gender diverse community members.
Each week, the show profiles a trans or gender diverse artist, writer, activist or thinker in a robust interview that gets to the heart of trans and gender diverse history. Previous episodes have included in-depth discussions with writer CN Lester, co-founders of Transgender Victoria Julie Peters and Kayleen White, as well as performer and proud Samoan fa'afafine Amao Leota Lu.
Check it out online.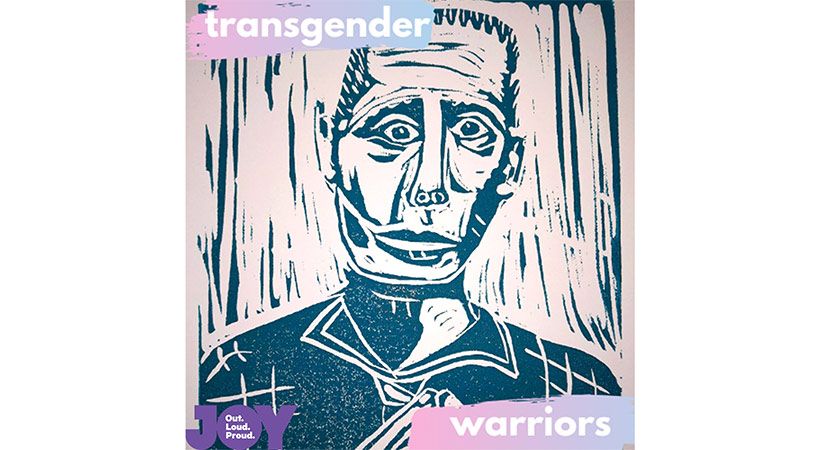 6. Queerstories
They're stories. They're queer. What more could you want? Born from a desire to hear the stories LGBTQI+ people want to tell, Queerstories is an award-winning event and storytelling podcast featuring big names such as Hannah Gadsby, Justice Michael Kirby, Zoë Coombs Marr, Rhys Nicholson, Steven Oliver, David Marr, Jordan Raskopoulos, Matthew Mitcham and many more.
LGBTI communities have been sharing stories for centuries, creating history and redefining conventional ideas about family, love and community. This series certainly shows there's a lot more to being queer than coming out.
Check it out online and on Facebook.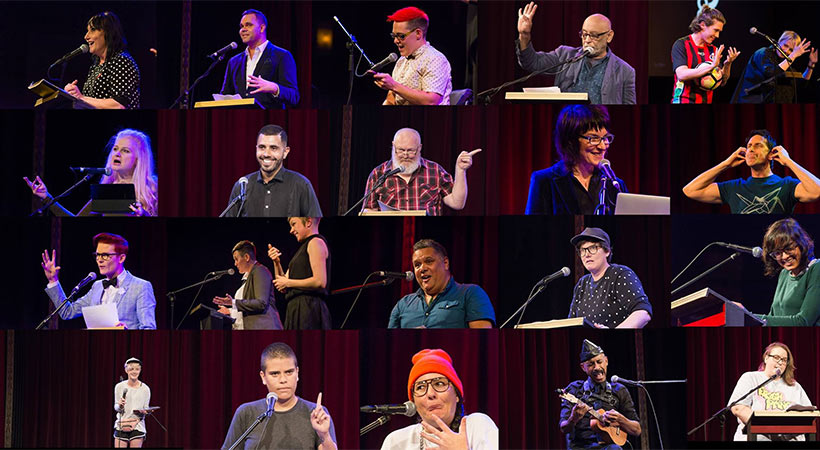 7. Triple Bi-Pass
Bi the way, we couldn't pass up the opportunity to feature JOY 94.9's first program to focus on bisexuality — not heart surgery… but be prepared to have yours opened gently anyway.
Presenters Ruby, Anthony and Amelia are here to bust some tired tropes and stereotypes about being bi. Joined by queer artists, academics and activists, the gang come together to discuss what life is like when love knows all genders. In a show inclusive of all multi-gender attracted folks, learn more about the LGBTI family's 'B' and beyond through the unique perspectives of these bi+ babes.
Check it out online and on Facebook.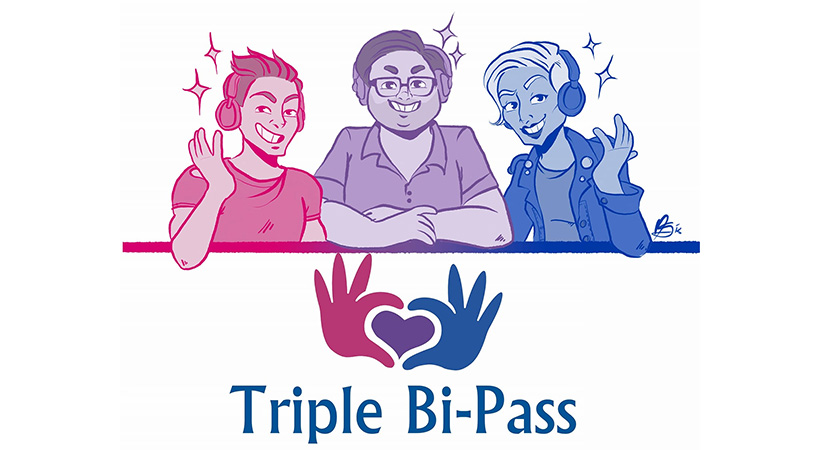 8. Sinister Sissies
Unicorns and glitter may be quintessentially queer, but Sinister Sissies is here to take you somewhere over the dark side of the rainbow.
Buckle up for a #NSFW gateway to gay-themed true crime, homoerotic horror and a lot of man-on-man macabre mayhem. For those who get a thrill from a chill and are in awe of gore, this one's for you. Listen alone in the dark… if you dare.
Check it out online and on Facebook.
For more perfectly entertaining podcast suggestions, why not take a look at Feed your brain! Ten podcasts you need in your life.