Five amazing architectural high-end fashion stores in Tokyo
Tokyo is renowned for its avant-garde architecture, and with the value Japan places on design and style, nowhere is this more evident than in its quirky and experimental fashion flagships. This is where commercialism dances with art, and standing out is more important than blending into a shopping mall.
In a consumerist corner of the earth where commercialism dances collaboratively with art, standing out is more important than blending into a shopping centre. These stores are well worth a visit purely for their architectural aesthetic even if you don't want to break your wallet.
Completed in 2003, Prada's Aoyama flagship store is still as arresting to the eye as it was when it opened. Resembling a giant asymmetrical glass cheese grater, the store equally invites the world in and then draws its gaze out once inside. The rhomboid-shaped grids cladding the exterior are made up of a mix of convex, concave and flat panels of glass, which play with light like a crystal orb as you move around the space. Famous for its appreciation and support of higher art and design (this is the company that has an imitation store as an art installation in the middle of the desert in Texas – Prada Marfa), it should come as no surprise that Prada proudly commissioned this delightful design landmark.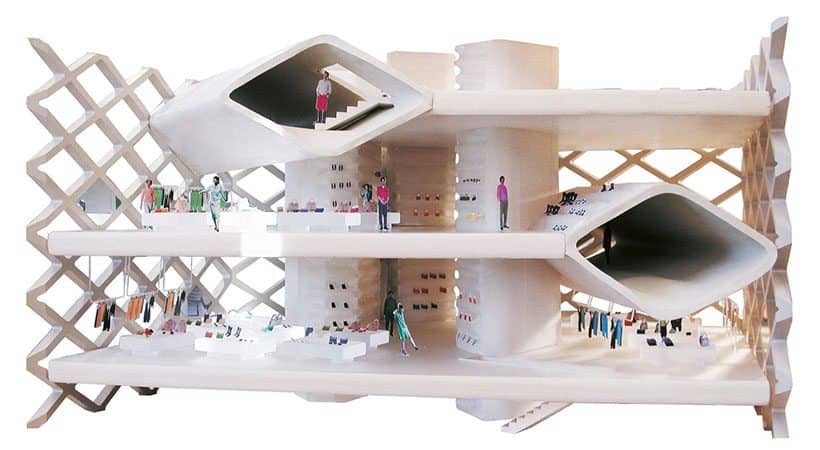 While Louis Vuitton's Omotesando store appears more like a boutique apartment block than the retail structure it is, its newer Ginza store on the other hand, looks like a postmodern shopping carrier bag, lovingly plopped onto the same street that houses the famous Dover Street Market.
Dover Street Market, Ginza
Created by Rei Kawakubo, the founder of Comme des Garçons, Dover Street Market is one of the world's most successful high fashion concept stores, with spaces in London, New York, Beijing, Singapore and Tokyo offering much more than just merchandise to purchase. The innovative multi-floor store in Ginza offers high-end threads, jewellery and design items – the store even features its own bakery – in eclectically designed displays interspersed among poppy art installations. And many of the wares on offer, even from the likes of Louis Vuitton, are designed exclusively for Dover Street Market, so you know you're getting something a little less mass produced in this Tokyo-born design hub.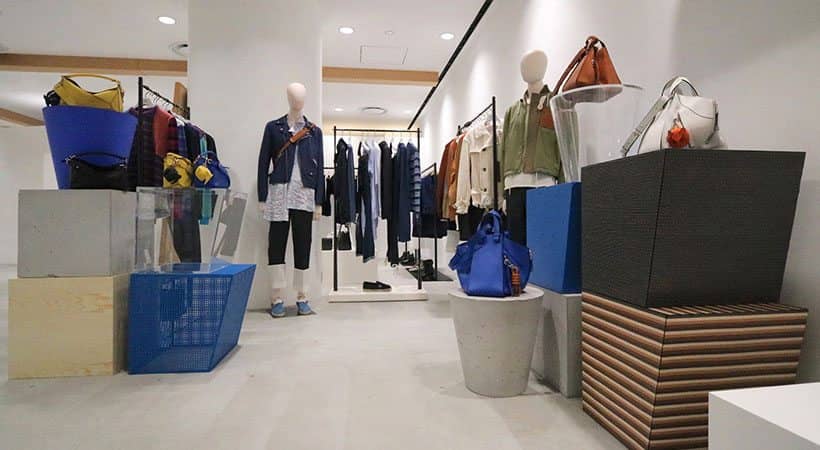 Comme des Garçons, Aoyama
Comme des Garçons' Aoyama space has been created in the same artistic spirit as Dover Street Market, this time though; in a more intimate one level one brand realisation. With convex blue glass encasing the store's interior, it very much feels as though you're entering an aquarium as you cross the threshold. But once inside, it's clear Kawakubo has bigger fish to fry in her anti-fashion brand's Tokyo flagship with bold and eclectic statement pieces and accessories displayed on minimalist plinths much like art in a museum.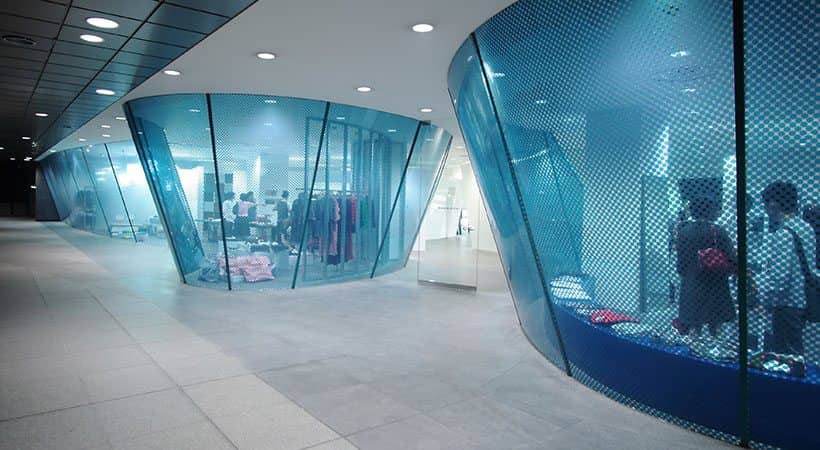 Designed by acclaimed architect Renzo Piano, Maison Hermès – an elegant ten floor tower made almost entirely of glass bricks – houses Hermès' Ginza store and Japanese headquarters. Lighting up like a translucent waffle after dark, this store is especially a treat for the eyes to visit at night. Art and fashion combine here too, with various floors playing host to exhibitions and creative installations.